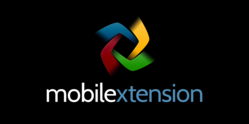 Start your free list!
Toronto, Ontario (PRWEB) October 02, 2012
mobilextension, a cloud based tool enabling users to upload and distribute data through mobile devices, is one of the newest online tools in the market today.
mobilextension enables users to upload spreadsheet-style content through an online website or personal mobile device and freely share it with an unlimited number of people using any mobile device.
To make it easy for new members to get started, mobilextension has created 8 short videos to highlight the key functions and capabilities of the tool. The videos are approximately 4 minutes in length and focuses on a specific feature of the tool through an actual demonstration using screen shots in conjunction with step-by-step explanation.
The first video of the series, "Overview", offers a brief summary of the key steps on how to get started. The video walks users through tasks such as registering for a free mobilextension account and uploading, manipulating, sharing and receiving data.
About mobilextension Inc (http://www.mobilextension.com)
mobilextension is a cloud based tool designed to improve the accessibility and management of information outside the home and office. It's for everyone who has ever created a list of information and shared it with others. Users ranging from students to business professionals, and family members to team mates, can all find value and enhanced efficiency through mobilextension, regardless of their goal.