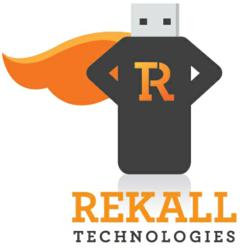 Hazlet, NJ (PRWEB) October 02, 2012
Rekall Technologies has interviewed William Healey (Listen Here). Bill has been practicing law for 20 years and is a fountain of legal knowledge. In the past year, he and his partner Mark Kluger have left their old firm to start Kluger Healey, LLC, and they have done so successfully due to their attitude and cost effective technologies that aid them in their legal work. In this latest Legal TechTalk interview, Bill sheds some light on starting his firm and gives a comprehensive blow by blow of the hurdles, hardships and new responsibilities that a new firm owner must contend with.
Working with Rekall helped to make Kluger Healey's I.T. bills lower than the norm because they are working almost 100% in the cloud using services like Sugarsync, Hosted Exchange through Sherweb and PCLaw Mobility. They can access their data anywhere, at any time. Bill talks about technologies that are helping to grow his firm, his document management, data organization, and his billing, time tracking, and accounting system. He even mentions online fax services and how his firm went through 2 services to find exactly what they were looking for.
This interview is for any attorney who has ever wanted to start their own practice, it's also great for established firm attorneys to see how the new firm format has changed over the years to be more leaner and meaner. Bill provides detailed information and really gives the listener an idea how to start, run and grow a successful law firm. He explains how he was able to leave his old firm, how he made the decision on how much personnel he needed, and which precautions he took in order to maintain a steady flow of billing and collections through the entire process.
Rekall Technologies provides I.T. services for law firms and other professional service businesses within New Jersey. Rekall's technology solutions are utilized in firms of all sizes. Rekall Technologies was founded by Ross Siroti after working extensively with law firm technologies for other I.T. service companies. Due to previous I.T. service experiences, Rekall's core strengths revolve around reliability, responsiveness and results. Rekall is totally client driven preferring phone calls to emails and responding to support requests within 10 minutes on average. The overall goal of Rekall Technologies is that their clients grow and reach their goals without annoying technology setbacks.