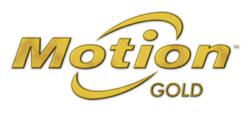 The MVP Program is designed to drive our partners' success by dedicating a variety of Motion resources, sales tools and training techniques to deliver valuable technology solutions.
Austin, TX (PRWEB) October 02, 2012
Motion Computing®, a leading global provider of tablet PCs and mobile computing solutions, today announced several new Gold Partners to its recently enhanced Motion® Valued Partner (MVP) Program. The MVP Program brings purpose-built tablet PCs together with innovative partner offerings to deliver industry-leading mobile computing solutions across vertical markets.
"The MVP Program is designed to drive our partners' success by dedicating a variety of Motion resources, sales tools and training techniques to deliver valuable technology solutions," said Grant Frederiksen, senior director, strategic corporate alliances at Motion. "We look forward to working with our new partners on our innovative, end-to-end mobile computing solutions for their end-customers."
Created to support Motion's entire partner network, including technology resellers and demand generating software providers, the MVP Program provides partners with marketing, sales and training resources that drive the delivery and deployment of industry-leading mobility solutions.
Motion is proud to welcome the following partners into the enhanced MVP Program at the Gold Level:
Celerant – Celerant Technology provides high quality, advanced retail management software to retail organizations. In addition to traditional planning, implementation, training and support services, Celerant provides a range of customized solutions designed to serve the more complex retail enterprises. Celerant Command Retail offers a complete retail management system including POS, inventory control, warehousing, distribution, allocation, back office/advanced reporting, as well as multi-channel mobile applications and completely integrated packages for E-Commerce.
tekservePOS – tekservePOS provides complete POS technology and IT solutions for retail and hospitality including POS and IT managed services, POS hardware and software solutions. With an experienced staff and field technician force, tekservePOS handles all technical and field needs from asset management, asset disposal, staging and integration, wiring, maintenance and repair services.
CompuWave – A leading reseller and integrator of microcomputer products for more than 23 years, CompuWave has established itself as a single point of procurement for small, midsize and enterprise businesses. CompuWave markets microcomputer hardware, Intel based servers, software, and networking equipment as well as product integration services to hundreds of companies, government, and educational institutions.
Lowry Computer Products – Since 1974, Lowry Computer Products has been implementing technology innovations nationwide and has established itself as a premier Automatic Identification and Data Capture (AIDC) system integrator focused on enterprise mobility, barcode, RFID, biometrics, and asset management solutions. This portfolio supports simple and complex IT initiatives for both large and small companies, including leading-edge technology and legacy system integration.
NexTalk – NexTalk has a 20 year history of providing industry leading communication solutions to support the Deaf, Hard of Hearing and individuals with limited English speaking proficiency (LEP). Using a simple software based system, NexTalk provides virtually instant access to certified interpreters at the click of a button. NexTalk is committed to providing equal communication opportunities in scenarios where accurate information is critical.
MOC1 – MOC1 Solutions provides intuitive high-value software as a service (SaaS) that enhances efficiency, profitability, and the customer experience for automotive dealership service departments across the US. MOC1's Fixed Ops SDS™ (Service Drive Suite) Technology Platform is specifically designed to streamline the dealership service process, improve efficiency, increase productivity and enhance the customer experience across the entire lifecycle of the service process. This platform drives higher profits for dealers and manufacturers.
Get The Point – Get The Point, LLC (GTP) is a software development firm specializing in the transfer of information from Autodesk's design applications to robotic total station technology. The approach of GTP is to move CADD (Computer Aided Drafting & Design) and BIM (Building Information Modeling) data from the office to the field for job site layout.
For more information about becoming a Motion Valued Partner™, please visit http://www.motioncomputing.com/partner/partner.asp
About Motion Computing
Motion Computing is a leading global provider of tablet PCs and mobility solutions, combining world-class products with services customized for the unique needs of mobile professionals across vertical markets, such as field service, retail and healthcare. The company's enhanced line of rugged tablet PCs as well as mobile point of service solutions and accessories are designed to increase mobile productivity while providing portability, security, power and versatility. For more information, visit http://www.motioncomputing.com.
# # #
Motion Computing and Motion are registered trademarks of Motion Computing, Inc., in the United States and other countries. All other trademarks and copyrights are the property of their respective owners.