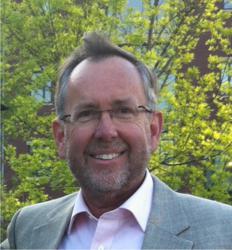 I went from being semi-comatose to being reborn
Stamford, CT (PRWEB) October 02, 2012
Ray Kehrhahn recently took part in the Litchfield Hills Triathalon--a 1.1 mile swim, a 40k (24.8 mile) bike ride and a 10k (6.2 mile) run. While that would be remarkable accomplishment for most of us, it was extra-special for Kehrhahn, 56, because only eight months before he lived in a near catatonic state, suffering from debilitating anxiety, periodic blindness, an inability to sleep—in short, he was barely able to do much more than move from couch to bed. Kehrhahn had Lyme disease, and it took 22 years for him to be properly diagnosed.
After years of being told his problems were primarily psychologically-based, the Woodbury, CT, resident was diagnosed last year by a Lyme-literate doctor in Bridgeport. The diagnosis was seconded by medical professionals at the Lyme and Tick-Borne Diseases Research Center at Columbia University, an institution which Lyme Research Alliance (formerly Time for Lyme) helped endow.
It was suggested in 1997 that Kehrhahn had Lyme and he was given a two-week course of antibiotics that did practically nothing for him. But in 2011, after years so debilitating and bleak that his sister, Mary Giguere, says she "had doubts he would survive," Kehrhahn began an intense nine-and-a-half month course of intravenous antibiotics. It wasn't easy, he says, especially since he suffered from Herxheimers reaction, the side effects caused by antibiotics killing Lyme disease bacteria. "I felt like my eyes were being pulled back in my head," he says. The antibiotics made him sicker, but then they cured him.
"I went from being semi-comatose to being reborn," the retired University of Connecticut business professor says. "The fog I had been experiencing lifted, my anxiety and depression were gone. I woke up into a brand new world."
Kehrhahn, once unable to maintain his balance, was told by his doctors that walking was important for his Lyme recovery so h0e began by walking around the block. Soon he began running, something the once-dedicated runner had not done for two decades. When he first experienced symptoms—joint pain and fatigue—he had thought they were due to exercise and aging.
Now, he is running again—as many as 70 miles a week—as he prepares to enter a marathon before the end of the year. He was in a 10k race in May, then the Litchfield Triathlon in June.
"In retrospect, it was a very audacious thing to do given where I was only a few months before," says Kehrhahn. He also follows a vegan diet and has gone from 225 pounds in July 2011 to 158 now.
One reason Kehrhahn said he wants to participate in the races is because he wants to show tangible accomplishments rather than just tell people that he managed to recover from Lyme disease.
"I want what I've been through to have meaning beyond me," he says. Told he had been named Lyme Research Alliance's Person of the Month, Kehrhahn said he was glad he has the opportunity to tell Lyme sufferers that they should never give up.
He is now working on a book on his struggles and is committed to building awareness of Lyme. His message? "Take charge, be proactive and do whatever you can to get better. You can handle whatever you have to face. There is hope. After all, look at me."
________________________________________________________________
Lyme Research Alliance, formerly Time for Lyme, is a Connecticut-based, national non-profit that funds cutting-edgeresearch into Lyme and other tick-borne diseases. For more information go to http://www.lymeresearchalliance.org