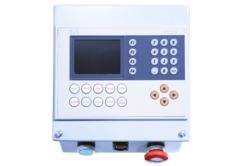 The B&R Controllers have turned out to be a perfect match for Laguna Tools innovative CNC machines, and its customers are reaping the benefits.
Irvine, CA (PRWEB) October 03, 2012
The results have been more stunning than Laguna Tools imagined. For professional woodworkers and serious hobbyists, the days of viruses, corrupted files, crashed hard drives and the unceasing headaches always associated with PC-based systems were gone forever. The B&R Controllers have turned out to be a perfect match for Laguna Tools innovative CNC machines, and its customers are reaping the benefits thanks to significantly less downtime translating to increased profits.
B&R Automation is an Austrian 500 million dollar global leader whose controls are used by companies like Fiat, Samsung, Martin, and thousands of others worldwide in need of non-PC based, industrial-grade CNC controllers that operate in 'real time' for dramatically increased stability, longevity, ease-of-use, and even remote diagnostic capabilities via the internet. These B&R Platforms provide clients with incredible reliability and performance. An example is flash cards are used instead of hard drives. There are absolutely no parts to fail. Many clients also love the fact that machines can be operated and monitored from a single computer, which is ideal for a teaching environment.
The CNC Lineup with the B&R industrial controllers is capable of doing math 24/7 for decades! Laguna CNC machines with B&R Operating Systems offer unparalleled flexibility and security. For starters, program transfers can be done with a simple USB thumb drive, home network hub, FTP file transfer or wireless router. Plus, B&R controller/operator interface software is backed up to a massive secured server, making any unforeseen restoration – such as after a sudden lightning strike – as simple as sending a customer a new flash card. Featuring a user-friendly, 5.7-inch dust proof and water resistant touch screen, the CNC SmartShop II (available in 4x8, 5x10, and 5x12) can also be operated by a laptop, Netbook, home network, iPhone or iPad. In fact, multiple CNC Smart Shop II machines can be run and monitored from a single computer, making it ideal for one-man operations or schools where the instructor needs to monitor several machines at once. Remember, non-PC based also means no security issues to impact controller performance or longevity. Again, since the controller runs off a compact flash, there's no hard drive to fail and zero moving parts. Plus, all Stepper motors, drivers and power supplies are also from B&R Automation, and all components are UL, CSA, CRU and CE rated. Laguna also said retrofit controllers are also available to Laguna Tools CNC customers whom are interested in upgrading their machines. Laguna customers can now get a CNC machine with a virtually bullet-proof, truly industrial controller for a fraction of the price.
Laguna Tools, based in Irvine, California, has been leading the industry in woodworking innovations for more than 28 years and continues to challenge the industry with new advancements and innovations. Laguna Tools builds and markets a wide range of woodworking tools, from small tools to a number of different CNC machines. At Laguna Tools, we aspire to be "globally local" by investing our time, support, products and services into many community outreach programs. For more information on the Laguna Tools quality line of performance products, please call 1-800-234-1976 or visit our website at http://www.lagunatools.com.