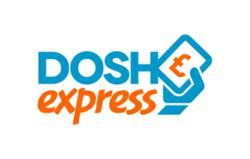 nearly half of UK adults over the age of 16 (47.4%) reported low satisfaction with their financial situation
(PRWEB UK) 2 October 2012
The Measuring National Wellbeing- Personal Finance Survey conducted by the Office for National Statistics demonstrates that nearly half of UK adults over the age of 16 (47.4%) reported low satisfaction with their financial situation, a figure made more worrying when compared to the 19.6% who claimed high satisfaction. The findings also showed that a further 28% believe their financial situation will worsen over the next 6 months. However despite the effects of the economic downturn, the savings ratio in 2011 was up to 6.6% from 2.2% in 2008, recording a transition in attitudes towards saving.
The honest payday lenders at Dosh Express place a strong focus on providing their customers with commendable advice on personal budgeting, so upon hearing the latest news, were keen to respond. A representative of the company shares their thoughts on the statistics.
"While the statistics regarding financial satisfaction are still worrying, we are pleased to see UK residents are paying more attention to their savings. The report also shows that a significant portion of this went towards pension which is also positive news."
The team at Dosh Express also go on to explain what action can be taken to further improve the situation.
"Whilst payday loans can provide much needed financial relief in certain unavoidable situations, careful planning and saving can help people manage their income more effectively."
Dosh Express is the Honest Lender, helping you get to payday. Based in Derby, in the Midlands, the company's mission is to provide a great lending service to thousands of our happy customers and be a great place of employment for our staff. Please visit doshexpress.com to apply for a loan, and if you are approved cash is usually deposited in your account within minutes, subject to status. Dosh Express, the trading name of Dosh Express Limited, is a consumer lender offering short-term payday loans, is a member of the Consumer Credit Trade Association (CCTA), and is licenced and regulated by the Office of Fair Trading.