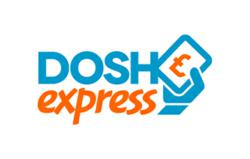 Driving more efficiently can also help reduce fuel costs
(PRWEB UK) 3 October 2012
New data has shown that the school run can add a significant £52 to the average family's annual fuel bill with a mixture of short journeys, traffic and cold starts all contributing to the situation. Renowned as an honest lender, the team at Dosh Express place great importance on educating their audience on the latest industry news and in reaction to these statistics have explained how families can reduce their spend.

Find an alternative mode of transport. Many schools offer a free bus service for those within a certain distance. Alternatively, if possible, walking children to school is not only free but allows them fresh air and exercise as well as the opportunity to spend more time together. For older children, cycling is another recommendable option, as long as the correct safety precautions are taken.
If however, this is not an option, it might be worth thinking about the type of car you drive. The researchers at What Car? explain that engines take around ten minutes to warm up and that shorter distances on traffic clogged roads mean many cars run less efficiently. Finding a vehicle that works best in town areas will help you get the most for your money.
Driving more efficiently can also help reduce fuel costs. Keeping to the speed limits and not braking too hard and fast will ensure that unnecessary money is not spent on petrol.
Car share. Alternating the school journey with nearby parents can naturally halve fuel costs and also frees up a significant amount of time, whilst allowing your child to socialise with their classmates.
Ask for help. If your financial situation is particularly tight one month, or time is an issue, it may be worth asking family members to occasionally help you out, just be prepared to return the favour.
When faced with unavoidable costs such as car repairs, payday loans can provide users with the necessary cash to see them through until payday, however the above advice can help provide more financial stability on a long term basis.
Dosh Express is the Honest Lender, helping you get to payday. Based in Derby, in the Midlands, the company's mission is to provide a great lending service to thousands of our happy customers and be a great place of employment for our staff. Please visit doshexpress.com to apply for a loan, and if you are approved cash is usually deposited in your account within minutes, subject to status. Dosh Express, the trading name of Dosh Express Limited, is a consumer lender offering short-term payday loans, is a member of the Consumer Credit Trade Association (CCTA), and is licenced and regulated by the Office of Fair Trading.