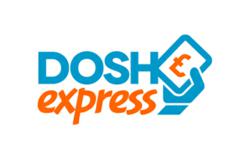 Try own brand products
(PRWEB UK) 4 October 2012
Extreme weather conditions mean that reported food prices are likely to rise again following last years' 5.9% average increase. The payday loan providers at Dosh Express are dedicated to providing their readers with recommendable advice on all aspects of finance and as such have issued guidance on how to avoid unnecessary supermarket expenses.

Try own brand products. Many own brand items are significantly cheaper than the main brands, yet taste extremely similar so it's definitely worth giving this tip a try. For more reassurance of the quality, consumers can also go online to read reviews and see how they compare.
Make a list beforehand. Having a pre-planned list of items means customers are considerably less likely to overspend and make unnecessary purchases. Those who don't make lists stand to pick up products on the basis that they might need them, resulting in a significant bill when it comes to the checkout. Not only do lists help keep the overall bill to a minimum but can also save a great deal of time traipsing around the aisles.
Take out a reward card and remember to use it. Most of the main supermarket chains have their own rewards points system, for example, Tesco's Clubcard, or Sainsbury's Nectar Card, all of which build points on a regular basis to make considerable savings.
Check the discount or clearance aisle. Whilst it is important to be sensible when it comes to food that is close to its sell by date, significant savings can be made in this area. This advice is particularly helpful when searching for food for immediate consumption, where items that are either a day before or a day after the expiry date can be noticeably cheaper.
Ask for reductions. Similarly to the point above, if you spot an item that is either very close to or just past this date, it is definitely worth asking for a reduction, as most chains have a strong emphasis on customer experience. If need be, the item can also be frozen until it is needed.
Dosh Express is the Honest Lender, helping you get to payday. Based in Derby, in the Midlands, the company's mission is to provide a great lending service to thousands of our happy customers and be a great place of employment for our staff. Please visit doshexpress.com to apply for a loan, and if you are approved cash is usually deposited in your account within minutes, subject to status. Dosh Express, the trading name of Dosh Express Limited, is a consumer lender offering short-term payday loans, is a member of the Consumer Credit Trade Association (CCTA), and is licenced and regulated by the Office of Fair Trading.