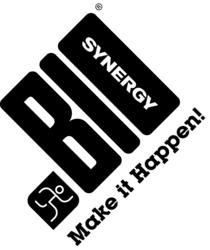 More people thought that looking good was more important than spending time with friends.
London, UK (PRWEB UK) 2 October 2012
The stressful pressures of the holidays are no mystery, but a new study is shedding some light on how people try to shed weight ahead of the high season.
Over 70% of people will try to lose weight ahead of the holidays, with most starting in early October and trying to lose an average of 11 pounds.
What's more, when ranking their priorities in the weeks before Christmas, more people thought that looking good was more important than spending time with friends. In the full list of options, looking good was more important than anything except for time spent with family.
"This study exposes just how worried most people are about their physical appearance heading into Christmas," said Daniel Herman, chief nutritionist at Bio-Synergy.
Though a majority of respondents denied that they felt they were under extra pressure during the holidays, over 60% said that extra eating provided an unwanted source of stress, and nearly half complained that struggling to maintain exercise also caused them to lose sleep.
More than 1 in 2 participants said that they felt ambivalent to unhappy about their figures during the holidays last year, and 63% said they'd try harder this year to lose weight.
The most common strategy to lose that extra weight was more cardio exercise, with over 87% of respondents saying that they hit the treadmill to try to burn off the extra pounds.
" The irony of the popularity of this approach is that it may not be the most effective," says Daniel Herman.
"While cardio certainly doesn't hurt, targeted weights or resistance exercises are far more efficient for burning fat and building toned muscle, especially when used in conjunction with supplementation with smart sports nutrition."
Only a quarter of those surveyed will use products like slimming pills to hit their target weight before the holidays, which is nearly the same amount as those who will cut out alcohol.
In all, the study shows a nation highly concerned about weight and physical appearance heading into the holidays, though perhaps somewhat confused about the best way to achieve it.