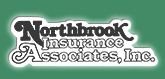 The new marketing approach features a unique "Virtual Insurance Office" and interactive "Virtual Insurance Agent."
Menomonee Falls, Wisconsin (PRWEB) October 01, 2012
Northbrook Insurance Associates Inc., a locally based insurance agency in Menomonee Falls, WI, is proud to announce the launch of its new website and interactive Wisconsin insurance marketing campaign, which are focused on improving the way the agency connects with, markets to and serves its neighboring communities.
The agency's new Virtual Insurance Office, http://www.northbrook-ins.com/, was created to make the online insurance shopping experience much more educational and personalized. The site is divided into distinct categories, making it as easy as possible for Wisconsin insurance shoppers to find exactly the type of insurance products they are looking for.
Northbrook Insurance Associates Inc. has partnered with Astonish – a digital marketing and insurance sales training company that specializes in modernizing the way by which the independent insurance industry does business – to create an innovative new online marketing strategy. The new marketing approach features a unique "Virtual Insurance Office" and interactive "Virtual Insurance Agent," which are meant to increase consumer engagement in addition to providing the visitor with a more personalized overall experience. The goal is to help the Wisconsin insurance agency find and keep new, prospective clients.
Whether a business is seeking specialized auto repair insurance, or other types of business insurance in Wisconsin, the expert insurance professionals at Northbrook Insurance Associates Inc. can help! The agency also offers expertise for individuals seeking auto insurance in Wisconsin or Wisconsin homeowners insurance.
Feel free to fill out a free quote form online, get social with the agents on various social media sites, or just give them a call at 800-948-8570. The Wisconsin insurance agency wants to make the insurance shopping process as straightforward and enjoyable as possible!
About Northbrook Insurance Associates Inc.:
Established in 1978, Northbrook Insurance Associates Inc. offers a wide range of insurance experience both from founders Robert Butzke and Allen Christ and the staff, many of which have worked for insurance companies therefore have extensive backgrounds in underwriting, claims and risk management. The Wisconsin-based agency's mission statement is based on four core goals: customer satisfaction, integrity, professionalism, and stability.