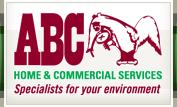 San Antonio, Texas (PRWEB) October 03, 2012
Experienced San Antonio plumbers just got more affordable with the introduction of a money-saving coupon from ABC Home & Commercial Services. The coupon allows a customer to receive $25 off a service call for plumbing in San Antonio.
Residential plumbing services that are offered by ABC Home & Commercial Services-San Antonio include repair services, installation, pipe inspection and testing for gas leaks. Any customer in the service area can call to schedule an appointment for one of these services.
Commercial plumbing in San Antonio is also available. The skilled team employed by ABC Home & Commercial Services-San Antonio has experience with repairs and installations involving commercial kitchens and bathrooms that are commonly found in hospitals, restaurants, academic buildings and other professional buildings.
Inspections and free evaluations allow both homeowners and commercial customers to identify plumbing issues and have repairs and maintenance completed before problems worsen. Emergency plumbing issues can be quickly and efficiently resolved by contacting ABC for immediate assistance.
While customers can enjoy a discount on the plumbing services offered by ABC by using the $25 off coupon, the company also offers a wide variety of other home services. San Antonio pest control services include extermination of bed bugs, termites and rodents. Lawn maintenance and landscaping, heating and cooling repair and electrical services are also available.
The $25 discount offered on service calls to ABC Home & Commercial Services is valid through December 31st, 2012. You can find out more about this offer and other offers on ABC's San Antonio coupon page: http://www.abchomeandcommercial.com/sanantonio/about/coupons.php
About ABC Home & Commercial Services:
As a family-owned local business since 1949, ABC Home & Commercial Services cares about the people in the San Antonio community and are committed to delivering the highest level of customer service in all product areas. They strive to be environmentally responsible, professional, and to get the job done right the first time. Give them a chance to wow you with their customer-driven, superior service. Make ABC Home & Commercial Services the specialists for your environment today.