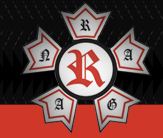 Ragan Insurance is family owned and operated and takes the satisfaction of its clients seriously.
Columbus, Georgia (PRWEB) October 01, 2012
Ragan Insurance, a locally based insurance agency with locations in Columbus and Lagrange, Georgia, is proud to announce the launch of its new website and interactive digital marketing campaign, which are focused on improving the way the agency connects with, markets to and serves Georgia and Alabama communities.
Ragan Insurance has partnered with Astonish– a digital marketing and insurance sales training company that specializes in modernizing the way by which the independent insurance industry does business – to create an innovative new online marketing strategy. The new marketing approach features a unique "Virtual Insurance Office" and interactive "Virtual Insurance Agent," which are meant to increase consumer engagement in addition to providing the visitor with a more personalized overall experience. The campaign is also intended to help Ragan Insurance both find and keep new, prospective clients while continuing to broaden the agency's reach across Georgia and Alabama.
The agency's VIO, http://www.raganinsurance.com/, was created to make the online insurance shopping experience much more educational and personalized. The site is divided into distinct categories, making it as easy as possible for insurance shoppers to find exactly the type of insurance products they are looking for – and better yet, allows the visitor to take a much more proactive approach to understanding his or her policy options.
Ragan Insurance is family owned and operated and takes the satisfaction of its clients seriously. The insurance professionals at Ragan Insurance will work hard to create customized policies for those interested in business insurance in Georgia and Alabama. And for individuals interested in personal lines such as car insurance and homeowners insurance in Georgia and Alabama, agents are standing by to address their needs, in addition to needs for life insurance in Georgia and Alabama.
For more information or to speak to an agent, fill out a free quote form online, get social with agents on social media sites, or just give them a call at 888-260-5775.
About Ragan Insurance:
Established in 1969 by R. Eugene and Joan Ragan with only an empty filing cabinet, Ragan Insurance has grown to serve the needs roughly 6,000 individuals and families and 1,000 business owners across Georgia and Alabama. In 1990, Shane Ragan became President of the company and he has continued to build on the principals the agency was founded upon. Ragan Insurance is an independent agency that represents a carefully selected group of financially sound and reputable insurance companies in order to offer clients the best coverage at the most competitive rates.