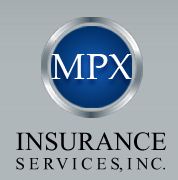 From August 17 to September 3, 2012 law enforcement officers made 843 DUI arrests in Orange County.
Aliso Viejo, California (PRWEB) October 01, 2012
Local California insurance agency, MPX Insurance Services, encourages the residents of California to stay safe on the road by not drinking and driving. A recent Orange County Register news article stated that during a two-week period from August 17 to September 3, 2012 law enforcement officers made 843 DUI arrests in Orange County.
Though the 18-day campaign was targeted at catching drunk drivers by setting up check points, it's a testament to the gravity of the problem in Orange County, especially. At MPX Insurance Services, our goal is to provide comprehensive, yet competitive auto insurance in California, however, it's also our mission to provide life saving safety tips to help prevent insurance claims.
Here are a few ways to prevent drinking and driving and stay safe on the road:

Always call a taxi or a sober family member or friend for a ride after consuming more than the legal limit of alcohol allowed for driving.
Don't be afraid to take someone's keys if the person seems inebriated and unable to get home safely. If the person gets angry, it's a good sign that taking his or her keys was the right decision.
When going out, always have a designated driver in the group who is willing not to drink in order to drive everyone safely home.
Move away from vehicles that are moving too slow, swerving, making wide turns, or driving without headlights turned on. The chances are the person driving the vehicle may have been drinking and is a danger to everyone on the road.
MPX Insurance Services hopes no one gets into a car accident caused by drinking and driving, but reminds California residents that when accidents happen it's important to have the right protection in place. The agency offers a wide array of insurance including personal line and business lines. They can shop several carriers to find competitive rates and discounts for California residents. To speak to an agent, call 800-926-0622.
About MPX Insurance:
MPX Insurance Services, a California insurance agency, provides comprehensive insurance solutions not only throughout California, but in Nevada and Arizona as well. As a full-service agency they are dedicated to identifying risk, making recommendations for protection, and following up with dependable service.