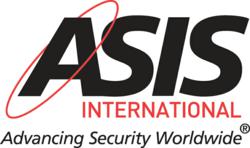 Alexandria, Va. (PRWEB) October 01, 2012
More than 19,500 security professionals from 86 countries (including the U.S.) attended the ASIS International 58th Annual Seminar and Exhibits(ASIS 2012), held in Philadelphia, Pa., Sept. 10-13. Presented by ASIS, the leading organization for security management professionals worldwide, this annual event delivers the most comprehensive education and networking opportunities available in the security industry.
In speaking to the Seminar attendees on Monday, Sept. 10, Secretary of Homeland Security Janet Napolitano highlighted the Department of Homeland Security's (DHS) collaboration with the private sector on cybersecurity and protecting our nation's critical cyber infrastructure. "From government and law enforcement to the private sector and members of the public, everyone has a role to play in protecting against cyber threats," said Secretary Napolitano.
"ASIS 2012 presented a vast and dynamic offering of education, networking, and exhibits for security professionals from around the world," said ASIS President Eduard J. Emde, CPP, CISSP. "This was the second year that the (ISC)2 Security Congress collocated with the ASIS Seminar, providing a unique industry forum in which traditional and IT security professionals were able to connect, exchange, and explore the challenges rising from a converged business landscape." ASIS and (ISC) 2, the largest not-for-profit membership body of certified information security professionals worldwide, will continue to build upon this collaboration in the year ahead.
Covering more than 230,000 net square feet of the Pennsylvania Convention Center, 696 companies exhibited a wide array of security solutions. Leading-edge innovations in access control, IP-based video surveillance, and explosion detection were among those demonstrated, as were new and enhanced service offerings.
"This year's ASIS Seminar and Exhibits was one of our best shows on record," observed Alan L. Stein, vice president, Marketing & Sales Services, AlliedBarton Security Services. "Activity at our booth was strong. We connected with our established customers and realized strong ROI with the generation of solid new business leads."
"ASIS 2012 was a huge success for us," said Keith Bloodworth, CEO, CNL Software. "The volume and quality of attendee traffic far surpassed our expectations. Our team had the opportunity to meet with a broad spectrum of security professionals—from practitioners and integrators to consultants and manufacturers. All in all it was the best exhibition we have had to date."
Keynote speakers included Director General (1997-2009) International Atomic Energy Agency (IAEA) and Nobel Peace Prize Laureate Mohamed ElBaradei; U.S. Secretary of Defense (2006-2011) Robert Gates; political news correspondent Chris Wallace; and astrophysicist Dr. Neil deGrasse Tyson.
More than 100 senior security executives from a dozen countries registered for CSO Roundtable events, which included personal briefings with keynote speakers. Special programming was also offered for young professionals and women in security.
Nearly 200 education sessions on topics ranging from workplace violence, mobile security, and crisis management offered practitioners a wealth of opportunities to gain new knowledge, best practices, and strategies in security management.
The fourth annual ASIS Accolades, an awards competition open to all exhibitors, recognized the security industry's most innovative new products, services and/or solutions on the show floor. A team of judges representing end users and experts in physical security and cyber technologies reviewed more than 40 entries before selecting the top 10 winners.
ASIS 2012 saw the launch of a new career pavilion where attendees of both ASIS 2012 and the (ISC)2 Security Congress had the opportunity to engage with professional recruiters, universities and potential employers in both the public and private sectors. Career coaching and resume reviews also were available.
The 3rd annual ASIS Hub provided attendees and those at home with a one-stop shop for all things Seminar—from hundreds of event photos to program updates to video interviews and select education offerings.
A DVD or online access of all recorded education sessions is available online.
ASIS conducts an independent audit of registrations at the ASIS Seminar and Exhibits and final verified figures will be available soon.
Plans for the 59th Annual Seminar and Exhibits, taking place Sept. 24-27 in Chicago, are well underway. More than 77 percent of the booth space is already sold. The deadline for the call for presentations will be in late January-early February 2013.
# # # #
Note to Editor: View ASIS 2012 photos.
ASIS International is the preeminent organization for security professionals, with 38,000 members worldwide. Founded in 1955, ASIS is dedicated to increasing the effectiveness and productivity of security professionals by developing educational programs and materials that address broad security interests, such as the ASIS Annual Seminar and Exhibits, as well as specific security topics. ASIS also advocates the role and value of the security management profession to business, the media, government entities and the public. By providing members and the security community with access to a full range of programs and services, and by publishing the industry's No. 1 magazine—Security Management—ASIS leads the way for advanced and improved security performance.