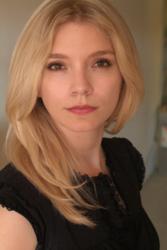 I have the best pool of
celebrity psychics.
Bucks County, PA (PRWEB) October 03, 2012
"My mother predicted that Madonna was going to have a baby and years later, Lourdes was born!" says Erica Gabrielle, owner and creator of PsychicsForetell.com. Born with an innate "third eye," she grew up among eccentric and famous personalities. Her mother started the company over 20 years ago, giving tarot readings out of a small office in her house and being one of the first and only psychic companies in the country.
"I'm on a journey to search the globe for the best psychics, intuitives, empaths, mediums, astrologers, and tarot readers. I think of myself as an agent or manager for psychics. I have the best pool of talent and I'm able to give that to my clients all over the world. Clients are obsessed with celebrities and we want to give them the inside scoop before it happens. We'll tell you if Ryan Reynolds and Blake Lively will last."
PsychicsForetell.com gives detailed weekly horoscopes, birth charts, and psychic readings 24 hours a day, 7 days week, over the phone. The weekly blog profiles celebrities buzzing for the week and gives individual zodiac advice. The company is based out of Bucks County, Pennsylvania, has about 20 intuitive gifted professionals and prides itself in guiding an individual to their optimum spiritual sense.