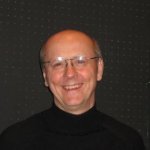 In a very short amount of time, contracting generates candidates with the greatest wealth of knowledge for the least upfront or long-term cost.
Chicago, IL (PRWEB) October 03, 2012
Chuck Szajkovics,Vice-President of Bulldog Recruiters, Inc., will speak on a panel at the 2012 Chicago Fall Conference Two Day Workshop: A Years Worth of Talent Source Solutions to be held by Top Echelon® Network, an elite network of highly specialized search firms. The conference will be held Thursday, October 11, and Friday, October 12, at the Sheraton Chicago O'Hare.
Szajkovics, who has been recruiting for over 20 years, will be part of the panel titled "Make Money with Top Echelon Tools." Specifically, he will be talking about the contract staffing back-office services of Top Echelon Network's sister company, Top Echelon® Contracting, Inc. (TEC). He will provide advice for recruiters who may be hesitant to take contract staffing job orders.
"Just jump in, let clients know you can do contracting," Szajkovics said. "It builds a strong relationship with the client when you can do direct and contract."
That is especially true in the niches Szajkovics works. His firm places contract and direct hire candidates in engineering consulting specialties as well as in manufacturing, renewable energy, and telecommunications positions.
"The niches we work are key industries for the economy to stabilize and expand, and yet the number of people entering the workforce in those specific industries is lower than it has been in years," said Szajkovics. "The engineering disciplines in these specialties are not the ones students are signing up for in colleges, and there is a gap between the number of students that colleges can graduate and the industry demand, especially as baby boomers continue to retire."
As a result, Szajkovics said that companies that may not have considered contracting as an option a year ago are doing so now. One of the key components of contract staffing is that it allows companies to quickly get experienced workers onsite to complete projects that they can then invoice clients for.
"In a very short amount of time, contracting generates candidates with the greatest wealth of knowledge for the least upfront or long-term cost," Szajkovics said.
In many case, that knowledge is coming from retirees. In a trend known as retiree re-staffing, companies are bringing retired Baby Boomers back on a contract basis to accomplish specific tasks.
"Some people find retirement too mundane and look to work on a project basis back in the industry they know so well," Szajkovics said.
Szajkovics utilizes TEC's contract staffing back-office services. Since 1994, TEC President Debbie Fledderjohann has worked with him on 274 contract placements. Szajkovics' firm functions as the front-office and deals directly with matching the candidate to the job order. As the "back-office," Fledderjohann's company becomes the legal Employer of Record for the contractors, handling all the financial, legal, and administrative tasks.
"Chuck has always had excellent insight to the employment market and focuses on what the companies need," Fledderjohann said. "I've known him to place direct hire, contract, and contract-to-direct hire candidates based on each company's specific goals or objectives. Plus, his ability to quickly find candidates to meet company's needs is truly amazing."