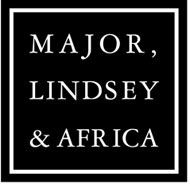 Hanover, MD (PRWEB) October 08, 2012
Results are now available for Major, Lindsey & Africa's (MLA) 2012 Partner Compensation Survey. The Survey, which was a follow-up to Major, Lindsey & Africa's ground-breaking 2010 Survey, represents the most comprehensive effort ever undertaken to identify ranges of partner compensation, the criteria law firms use in determining partner compensation, and the satisfaction of law firm partners with their compensation and compensation systems.
This Survey was sponsored and developed by Major, Lindsey & Africa in association with ALM Legal Intelligence (ALI), a research arm of ALM Media, the publisher of The American Lawyer. ALI allowed respondents to answer confidentially and anonymously.
Over 2,200 partners from more than 60 citis across the country responded to the Survey, representing Equity and Non-Equity partners, open and closed compensation systems and lockstep and non-lockstep firms.
Key findings include:

Average compensation for all respondents was $681,000, up 6.4% from 2010 ($640,000). The average billing rate for all respondents was $584, up nearly $30 from 2010 ($555).
The gap between Equity partners and Non-Equity partners, both in terms of compensation and compensation satisfaction, is growing: Equity partners averaged $896,000 in compensation, versus $335,000 for Non-Equity partners ($811,000 vs. $336,000 in 2010). Equity partners were also three times more likely to classify themselves as Very Satisfied than Non-Equity partners (36% vs. 12%, compared to 28% vs. 15% in 2010), and were also much less likely to classify themselves as Not Very Satisfied (4% vs. 11%, compared to 5% vs. 8% in 2010).
Partners in Open compensation systems once again reported significantly higher average compensation ($810,000) compared to partners in Closed ($465,000) and Partially Open systems ($515,000), and the gap seems to be widening here as well: In 2010, Open system partners' compensation outpaced Closed system partners by 45%, a difference which has grown to a stunning 74% in 2012. Partners in Open compensation systems were also much more likely to classify themselves as Very Satisfied (34%) than partners in Partially Open (21%) or Closed (13%) compensation systems, compared to 29%, 15% and 16%, respectively, in 2010.
The disparity in compensation and compensation satisfaction across cities continues to be quite pronounced. Average compensation ranged from a low of $478,000 in Philadelphia to a high of $1.2 million in Silicon Valley.
Cronyism continues to be, by far, the most significant reason for dissatisfaction with compensation satisfaction, outpacing all of the other enumerated reasons combined.
Originations continue to drive compensation decisions, and its importance is growing: 74% of all respondents noted that Originations were a Very Important factor in determining compensation, 65% of all respondents perceived it to be the most important factor (working attorney receipts was next closest at 21%) and 55% of all respondents cited originations as becoming more important in the compensation process, up significantly from 24% in 2010.
Complete 2012 Partner Compensation Survey - Full Report
2012 Partner Compensation Survey - Executive Summary
Major, Lindsey & Africa's 2012 Partner Compensation Survey was authored by Jeffrey Lowe, who serves as the Global Practice Leader of MLA's Law Firm Practice and as Managing Partner of the firm's Washington, D.C. office. Survey participants, managing partners and other members of firm management who desire a more detailed briefing on the results of the Survey and the Report may contact Jeffrey at jlowe (at) mlaglobal (dot) com or 202-628-0661.