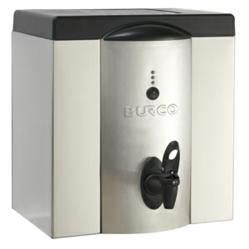 (PRWEB UK) 2 October 2012
CNM Online offers a holistic new range of electric water boilers which are affordable and within budget. The best thing to note about these exclusive water boilers is that you have the freedom of getting hot water available for making tea, coffee or food preparation. With the smart range of electric water boilers, there is conservation of energy and due to which no heavy electric bills will turn up at the door steps.
The electric water boilers have sophisticated and controllable, as well as efficient wet central heating. The boilers are provided with subtle electric and physical adjustments like standard radiators, built in programmer, pump, and room thermostat, and high quality thermostatic radiator valves. The boilers are designed and constructed for pressurized or open vented systems, and there are also several models open for under floor heating systems. The electric water boilers at CNM Online are easy to install because there is absolutely no need for flue or fuel tanks. Since flue is absent, there is no wastage of heat and as the result have approximately 99.8% heat efficiency.
CNM Online has come up with few sophisticated range of electric water boilers, of which Amptec Electric Flow Boiler is one of the amazing models that will provide consistently warm water supply and all the more commercially successful too. Amptec is offering suitable as well as wide range of heating and domestic hot water systems for the purpose of vented or unvented installations.
The electric water boilers are noiseless, small and unobtrusive and all the more light weight. It is due to the light weight body that the boilers are easy to install anywhere and there is no requirement for group of individuals to install it. The electric water boiler has front panel indication for showing the latest boiler state and it has minimum service or maintenance costs. The integrated solid state technology brings high quality and superiority in functioning. With the electric water boiler installed, there is absolutely no need for the annual safety requirements. The boiler is also provided with soft start and zero volt switching capabilities, which will prevent the power surges.
CNM Online is the well-known name in range of electric water boilers as well as sophisticated boiler accessories. There is an exclusive category of electric water boilers available in the online inventory and they have been classified on the basis of price and functionality statistics.
There are honest reviews available on the electric water boilers found at the CNM Online. In case of technical support or advice, the user can either Email us or call directly on the executive lines. All technical issues will be rectified on priority basis.
For more information on use and maintenance of electric water boilers, click on: http://www.cnmonline.co.uk/Central-Heating-Boilers-c-112.html