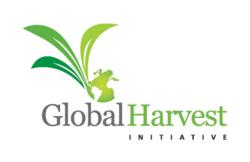 Global Harvest Initiative and Agricultural Experts to Release Global Food Security Report at the World Food Prize
Des Moines, Iowa (PRWEB) October 15, 2012
The Global Harvest Initiative (GHI) will be joined by agricultural experts for the release of its 3rd Global Agricultural Productivity Report® (GAP Report®) at the World Food Prize Symposium in Des Moines, Iowa.
GHI's signature GAP Report® features the GAP Index™, an annual measurement on global and regional agricultural productivity growth against regional growth in food demand. The report will also feature regional analyses of the broad policy areas advocated by GHI to promote global food and nutrition security.
Date and Time: Wednesday, October 17, 11:00 AM – 1:00 PM, CDT
Location: The World Food Prize Symposium, The Des Moines Room, Des Moines Marriott Downtown
GAP Report® Presenters:
Dr. Christopher Delgado, Strategy and Policy Adviser for Agriculture, World Bank
Dr. Keith Fuglie, Branch Chief, Resource, Environmental and Science Policy, Resource and Rural Economic Division, Economic Research Service, U.S. Department of Agriculture
Mr. Rajesh Kumar, Farmer and Food Processor from Salem, India
Dr. Margaret Zeigler, Executive Director, Global Harvest Initiative
Interview Opportunities:
In addition to Margaret Zeigler, Christopher Delgado and Keith Fuglie, the following GHI Board Members will be available to discuss the findings of the 2012 GAP Report® immediately following the event:
Jerry Flint, Vice President, Biotech Affairs and Regulatory, DuPont Pioneer, GHI Board Chairman
Claudia Garcia, Senior Director, Global Corporate Affairs, Elanco
Online:
Live Video Stream and Storify: The GAP Report® release event will be streamed live to the GHI website. Event photos, video and social commentary will also be available: http://www.globalharvestinitiative.org/index.php/gap-report-gap-index/
Twitter: Follow the event on Twitter, hashtag #GAPReport, and GHI's Twitter feed, @Harvest2050, http://twitter.com/#!/harvest2050
###
About The Global Harvest Initiative:
The Global Harvest Initiative (GHI) is a private-sector voice for productivity growth throughout the agricultural value chain to sustainably meet the demands of a growing world. GHI believes the right policies can improve global food and nutrition security by accelerating agricultural productivity gains while conserving natural resources. Every year GHI releases its signature GAP Report®, an annual benchmark of the global rate of agricultural productivity. Established in 2009, GHI's growing membership includes DuPont, Elanco, IBM, John Deere, and Monsanto. Visit us at http://www.globalharvestinitiative.org, Twitter @Harvest2050 http://twitter.com/#!/harvest2050, and Facebook http://www.facebook.com/GlobalHarvestInitiative.