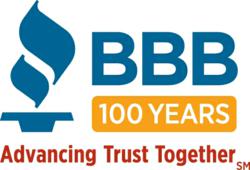 Washington, DC (PRWEB) October 01, 2012
Paid fundraising firms must adhere to the same rigorous standards for truth and accuracy as the charitable organizations they represent, and BBB Wise Giving Alliance says "truth in advertising" must prevail. H. Art Taylor, President & CEO of the BBB Wise Giving Alliance (the Better Business Bureau's charity watchdog arm), announced a new initiative to verify the truthfulness of charitable appeals during his keynote speech today at the National Association of State Charity Officials' conference in Washington, DC.
"We are concerned about the extent to which charities are not providing sufficient oversight over paid fundraising firms," said Taylor. "These firms sometimes employ more aggressive and potentially misleading tactics to increase donor response."
Taylor noted that this is the 100th anniversary of the founding of the Better Business Bureau, which now includes 115 BBBs across the United States and Canada. The BBB Wise Giving Alliance, along with about 55 local Better Business Bureaus cumulatively produce over 11,000 reports on national and local charities using the 20 BBB Standards for Charity Accountability, and is the oldest and largest charity evaluation service in the nation for many years.
"BBB was founded on the principals of truth in advertising," explained Taylor, "BBB Wise Giving Alliance will launch an expanded review of national charity appeals. We will not only request samples but will select charities that have been the subject of significant inquiry and complaint and will request and review every single direct mail and telemarketing script used in the past year to verify the accuracy of appeal content. This is especially important since the Alliance is the only major national charity monitor that includes truthful solicitation as part of its charity accountability standards."
"The BBB Wise Giving Alliance believes that drawing a line in the sand for what is acceptable, and cleaning up the tactics that charities use to raise funds, is vital to the health of the charitable sector," added Taylor.
Taylor cited the following examples of problem appeals:

Exaggerating financial need
Sending appeals that look like invoices
Omissions of material facts about the charity's major programs
Inaccurate financial ratio references
Taylor noted that ultimately charity governing boards are responsible for ensuring that fundraising is properly conducted: "The buck stops with the charity's board of directors….and the board will need to answer questions raised about bad fundraising agreements, misleading copy and overly aggressive tactics," he said. To accomplish this, Taylor urged charity boards to follow seven tips to strengthen fundraising oversight:
1. The charity's governing board (or a development committee of the board) should review major fundraising agreements.
2. The agreement should include a termination clause that enables the charity to end the contract within a reasonable length of time (i.e. several months.)
3. All direct mail and telemarketing copy should be reviewed and approved by the charity before use.
4. The board should be provided with periodic updates about fund raising campaign results.
5. Competitive bids should always be considered before contracting for significant fundraising work.
6. Charities should never rely on a single method to raise funds, but diversify development efforts to avoid a financial emergency if one fund raising method begins to decline.
7. Charities should own the list of donors acquired through a fund raising firm's efforts.
MEDIA: For more information or to schedule an interview with a BBB Wise Giving Alliance spokesperson, contact Katherine Hutt at 703-247-9345.
About BBB Wise Giving Alliance
BBB Wise Giving Alliance produces reports on over 1,300 nationally soliciting charitable organizations. BBB Wise Giving Alliance does not rank charities but rather seeks to assist donors in making informed judgments by providing objective evaluations of national charities based on 20 strict standards. The outcomes of the evaluations are available online at http://www.give.org. BBB Wise Giving Alliance is an affiliate of the Council of Better Business Bureaus.
About BBB:
For 100 years, Better Business Bureau has been helping consumers find businesses, brands and charities they can trust. In 2011, consumers turned to BBB more than 100 million times for Business Reviews on more than 4 million companies and Charity Reports on 11,000 charities, all available for free at http://www.bbb.org. The Council of Better Business Bureaus is the umbrella organization for 115 local, independent BBBs across the United States and Canada, as well as home to its national programs on dispute resolution and industry self-regulation.