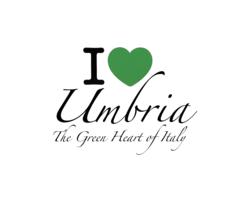 New York City, NY (PRWEB) October 03, 2012
During the month of November, New York City will be hosting various cultural and culinary events dedicated to celebrating all things Umbrian — wine, music, ceramics, food, jewelry and more — at Eataly and various other locations throughout Manhattan. The month-long festivities kick off on October 30th with a concert at Carnegie Hall organized by the Spoleto Festival. On November 1st there will be a press event at Eataly's La Scuola Grande hosted by the Centro Estero Umbria (Umbria Trade Agency) and beloved chef Lidia Bastianich.
As part of the month-long celebration, Eataly's restaurants will serve traditional Umbrian plates paired with Umbrian wines such as the signature Sagrantino. Also, chefs at Eataly will host cooking classes focusing on typical Umbrian recipes, the Eataly wine store will hold wine tastings on Fridays and Saturdays and there will be tastings in Eataly's La Piazza. Additional trade and consumer tasting events will be held at Il Buco Alimentari & Vineria in the heart of NoHo. Around New York City, participating jewelers will be featuring exquisite Umbrian jewelry and the famed Di Palo's Fine Foods in Little Italy will host olive oil tastings and wine tastings from the region.
The region of Umbria is known as "il cuor verde d'Italia" ("the Green Heart of Italy") because of its incredible mountains, valleys and medieval villages. It is an ancient land of saints known for delicious cuisine, beautiful artisan jewelry, Deruta ceramics and fashion (Umbria is an important hub of a cashmere knitwear manufacturing district in Italy). Umbria is located in central Italy less than two hours from Rome and Florence.
To learn more about the events being held throughout New York City in November, please visit http://www.umbriamonthnyc.com and follow UmbriaMonthNYC on Twitter.