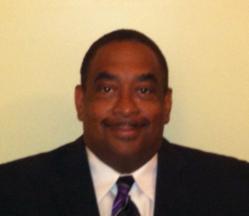 The new Raleigh bankruptcy website allows Calvin to reach more North Carolina debtors who are seeking help.
Raleigh, North Carolina (PRWEB) October 04, 2012
Calvin Craig launches his new website, Raleigh Bankruptcy Firm, to allow those searching online for bankruptcy help in North Carolina to find him more easily. He says that having a strong online presence with a quality website will allow people to feel confident moving forward and filing bankruptcy.With so many bankruptcy attorneys, he hopes that this new website will help him stand out from the crowd and expand his law practice.
Calvin Craig is a homegrown, North Carolina native. He went to Garner High School and then received his Bachelor of Science degree from the University of North Carolina. He continued to gain more education with an MBA from East Carolina University and J.D. from North Carolina Central University. Having spent his whole life in North Carolina, Calvin is ready to take his Raleigh law practice to the next level.
The new website will have information about filing bankruptcy, advice on how to eliminate debt, information about Chapter 7 and Chapter 13 bankruptcy, and FAQ sections for commonly asked bankruptcy questions. More importantly, Calvin offers Free Bankruptcy Evaluations for debtors to help them know if bankruptcy is their best option, what type of bankruptcy is best for them, and what kinds of assets they can keep. By filling out a little personal information and submitting the form, debtors can request professional legal help from Calvin.
Vsit the Raleigh Bankruptcy Firm website to learn about Calvin Craig and to get debt help from Calvin.