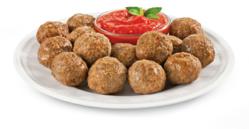 St. Simons Island, GA (PRWEB) October 02, 2012
Entertaining during the busy holiday season can vary from one extreme – like Halloween with grab-and-go snacks – to another – like Thanksgiving with a sit down formal dinner. And there's a good chance your family will be very busy hosting parties and gatherings well into 2013 with New Year's and the big football games.
It's easy to become overwhelmed during the holidays, between events you're planning to host, as well as all the invitations your family will be receiving for gatherings elsewhere.
"Don't let a busy holiday schedule stress you out. Only say 'yes' to those events you really want to attend," says blogger Susan Heim, parenting author and "Chicken Soup for the Soul" editor, whose blog can be found at susanheim.blogspot.com. "It may be time to let go of worn-out traditions that you dread every year."
In addition to carefully choosing what you want to attend, here are some tips to help keep your own parties flowing smoothly so you can minimize stress and host gatherings with tons of fun and laughter from all your friends and family.

Prep ahead of time – The less time you spend in the kitchen, the more you can help keep the party going with conversations, fun activities and games.
Keep hunger at bay – As prep for these holiday parties gets underway, the smell of turkey or ham roasting in the oven – along with the scents from plenty of other delicious dishes being prepared – can get plenty of tummies a rumbling. Have hot and wholesome snacks like Farm Rich Turkey Meatballs simmering in a crock pot outside of the busy kitchen area so your guests can sample some appetizers without impeding the progress you're making on prepping the big meal.
Entertainment galore – Not everyone will be needed for the party or food prep. So gather some indoor and outdoor games together, or have some family-friendly movies available to help keep guests entertained until the meal is ready.
Serve kid-friendly foods – Any holiday gathering will be made better with a table full of appetizers available for your guests to munch on. But if you have children involved in the party, make certain you serve snacks they'll also enjoy. The good news is you don't have to slave over a recipe to serve hot and delicious foods for the kids. Just prepare some Farm Rich Mini Pizza Slices, serve them with the rest of your appetizers, and you won't hear any complaints from the children at your party. Visit http://www.farmrich.com for a coupon for any Farm Rich products.
Set a kid's table – It's an old cliche, but having a kid's table works well for holiday gatherings. Not only can the children wiggle as much as they want, but they also can excuse themselves when finished eating and get back to the playing they were enjoying before the meal. In addition, it allows the adults to enjoy their meals and conversation for a longer period of time. To really make the kid's table work at your gatherings, consider serving kid-friendly foods at the table that they can serve themselves without difficulty.
And don't forget to take time to relax as well, Heim says. "The holidays are a time for family and friends, but don't forget to take care of you, too. Set aside time for a relaxing bath, a stroll with a loved one, or a fun holiday movie. Slow down and savor the season."
Just think of all the fun your family can have this holiday season hosting parties and gatherings to celebrate the season. Soon you'll be old pros, and everyone will be begging for an invite to attend the next gathering at your house.