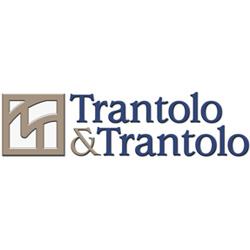 Hartford, Conn. (PRWEB) October 04, 2012
On September 27, 2012, Trantolo & Trantolo attorney Robert Peragine was awarded a $470,000 verdict on behalf of client Dana Van Der Jagt for case CV10-6013297-S in Hartford Superior Court. Supporting him in this personal injury case against Liberty Mutual were paralegal Anne Ciccio and other Trantolo & Trantolo staff.
According to court documents, over three years ago, a car, moving across three lanes of traffic at 35 miles per hour, hit the car in which then-16-year-old Van Der Jagt was a passenger. As a result of this collision, Van Der Jagt sustained serious injuries to her wrist, neck, and back, which prevented her from fulfilling her dream as a professional horseback rider. Van Der Jagt had trained and competed with horses since she was 6 years old, and received awards in competitions across the United States. Because she was no longer able to ride, the horses had to be sold or given away.
Court documents state that Liberty Mutual, the insurance company handling the claim, did not believe Van Der Jagt's injuries were sustaining, and originally made a $10,000 offer. After three and a half years of negotiations, Liberty Mutual finally offered $9,000 – $5,000 less than Van Der Jagt's total medical expenses.
During this case, which lasted three days in court, Atty. Peragine upheld Trantolo & Trantolo's Mission Statement, "We are trial attorneys who are compassionate with those who need us, and relentless against those who would seek to harm them." While Liberty Mutual brought a large-scale presentation into the court room, Peragine and the Trantolo & Trantolo team stayed with facts, bringing in an orthopedic surgeon to testify. The surgeon revealed that Van Der Jagt had sustained permanent injuries, which would prevent her from riding horses.
Admitted to the Connecticut bar in 2006, after receiving an undergraduate degree from the State University of New York at Cortland in 2003 and a law degree from the University of Massachusetts Law School in 2006, Atty. Peragine started his career as a prosecutor. He additionally began his own law practice during this time, representing clients in civil litigation, business law, and personal injury. His own law practice merged with an East Hartford-based litigation and personal injury firm, where he served as lead trial attorney and managed 200 cases. In 2010 and again in 2011, Atty. Peragine was selected for the New England Super Lawyers Rising Stars list, which lists no more than 2.5 percent of the state's attorneys.
Trantolo & Trantolo, practicing since 1938, represents personal injury and medical malpractice cases, including car, truck, and motorcycle accidents; class action and mass tort, dangerous drugs; dog bites; nursing home negligence; product liability; slips and falls, and social security disability. The law firm is known for fighting on behalf of victims whose safety was placed behind profits. Since inception, Trantolo & Trantolo has taken a personalized approach with clients, believing equal protection under the law applies to all. An extensive list of successes supports Trantolo & Trantolo's strategy. In addition to Connecticut, the Hartford-based law firm is licensed to practice in New York and Washington, D.C.