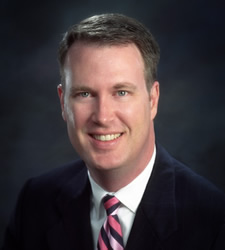 "I am excited about speaking to the largest gathering of insuring professionals ever to talk about cyber, privacy, security and network issues."
Cambridge, MD (PRWEB) October 02, 2012
Steve Robinson, Area President of RPS Technology & Cyber, was recently named as a panel speaker for the Advisen Cyber Liability Insights Conference scheduled for Wednesday, October 24, 2012 in New York, NY. Robinson will be featured on a panel that will discuss, "Cyber Insurance and Services: Outlook, Challenges and Strategies from the Broker's Perspective."
RPS Technology & Cyber is co-sponsoring this event billed as "the largest gathering of insurance professionals, ever, to talk about cyber, privacy, security, network and information issues."
"We are very excited about the opportunity to bring our experience and understanding of this coverage to such a highly knowledgeable audience," said Robinson. "While our national cyber webinars have helped educate thousands of agents across the country, I look forward to expanding the RPS Technology & Cyber name to a new audience and bringing our expertise to buyers, brokers and markets."
Mr. Robinson received his Bachelor of Arts from the University of South Carolina and has been a licensed property & casualty broker since 1993 and a member of the RPS executive team since 1995. He participated in an executive training curriculum at Harvard Business School in 2001 and was responsible for developing the national wholesale distribution system for RPS Technology & Cyber in its earliest stages. He resides in Salisbury, MD with his wife and their three children.
About RPS Technology & Cyber
From its Cambridge, MD location, RPS Technology & Cyber provides wholesale product expertise and market access for all-lines coverage in the high-tech arena and cyber/privacy liability for organizations in sectors ranging from public entity, healthcare, higher education, financial and retail to hospitality and non-profit. RPS draws on its extensive experience in media and privacy liability to bring a high-tech Cyber product to these non-tech operations. RPS Technology & Cyber has developed a streamlined approach to designing cyber "pool" programs for cities, counties, school districts, business franchise operations and association affinity groups.
Risk Placement Services has been named the largest U.S. "Managing General Agent/Underwriting Manager" for the last three years according to Business Insurance Magazine. RPS Technology & Cyber has been honored on the cover of Rough Notes Magazine as "National Marketing Agency of the Year" and recognized by National Underwriter Magazine as one of the "Top Five Sales Agencies in the U.S".
For more information about Risk Placement Services and RPS Technology & Cyber, call 800.336.5659, email techcyber(at)RPSins(dot)com or visit the website at http://www.RPSins.com.