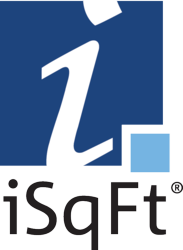 The iSqFt Prequalification Management application will bring efficiency in the prequalification process.
Cincinnati, OH (PRWEB) October 02, 2012
iSqFt has announced the launch of a solution designed to create efficiency in the prequalification process for contractors and subcontractors seeking to be prequalified for new work, as well as managing information of prequalified companies. Working in concert with ConsensusDocs, iSqFt offers online access to industry-standard documents that reflect best practices for prequalifying contractors and subcontractors through use of the ConsensusDocs 721 Subcontractor Prequalification Statement.
By providing access to the prequalification form through its application--the first service of its kind to do so--iSqFt hopes to transform the user's experience by centralizing the information and allowing it to be more dynamic. For subcontractor subscribers, that means that rather than repetitively filling out a form from scratch for multiple projects, they can fill out the ConsensusDocs 721 once and securely share with multiple general contractors that they have granted access. Contractors and owners can then use the information more efficiently by integrating the information with the bid or negotiation process. The new application allows much of the information from tens of thousands of iSqFt subcontractor subscribers who have provided prequalification information through iSqFt's online tool to be pre-populated, offering significant time-savings.
"We believe the ConsensusDocs standards are a great addition to our application. We incorporated them into an easy-to-use online platform," says iSqFt President and CEO Dave Conway. He explains that in spite of a host of technological improvements in recent years, many GCs are still creating prequalification forms from scratch, and they're still asking their vendors to fill them out by hand, or as a PDF. "That's incredibly inefficient, for both the GCs and their subs."
Brian Perlberg, Executive Director and Counsel of ConsensusDocs, adds that, "ConsensusDocs' mission is to improve the design and construction industry by identifying and utilizing best practices. The iSqFt Prequalification Management application will bring efficiency in the prequalification process. We're happy to provide free access to the content of ConsensusDocs prequalification statements for this positive industry development."
Those interested in learning more about how to gain access to iSqFt's new tool and how it can help them work more efficiently, can visit http://www.isqft.com or call 800-364-2059.
About iSqFt
iSqFt is a leading software-as-a-service company, serving the commercial construction industry by offering its subscribers access to a network that connects tens of thousands of general contractors, subcontractors, suppliers, and manufacturers. iSqFt helps its customers thrive by offering the information and tools they need to work more efficiently and profitably.
Founded in 1993 as Construction Software Technologies, Inc., Cincinnati-based iSqFt serves as strategic partner for the Associated General Contractors of America (AGC) and local AGC chapters. iSqFt is also a proud member of the U.S. Green Building Council, and is committed to the practices of sustainable design and construction.
iSqFt has twice been included in Inc. magazine's list of fastest growing private companies, and has been named one of the Business Courier's "Best Places to Work" four consecutive years.
For more information about iSqFt and its applications, visit http://www.isqft.com or follow us on Twitter.
ConsensusDocs offers the only standard contracts written and endorsed by 38 leading design and construction industry associations. For more information, visit http://www.ConsensusDocs.org.