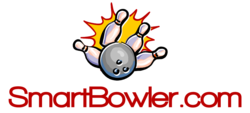 Saint Louis, Missouri (PRWEB) October 02, 2012
For years, SmartBowler pro shops have provided bowlers at all levels the best in products, services, and guidance to enhance their enjoyment of the game. Their online counterpart, smartbowler.com extends their reach, helping educate bowlers everywhere on bowling balls and staying up to date on new technology.
SmartBowler.com is pleased to announce a new High Performance bowling ball from Ebonite, called the "Challenge".
Ed Gallagher, brand manager for Ebonite, says: "The intent of the "Challenge" was to create a ball that offered bowlers more down-lane motion….We wanted to go a different direction here. In order to accomplish this, we have two great components: our new cover stock, our Reaction Control System, or RCS, and our new core, our AXS Core Design. The cover stock, the Reaction Control System cover, is really a re-blend of our historically great covers…with some great new technology to accentuate the down lane motion."
The Ebonite "Challenge" brings the latest High Performance Technology to bowlers. An all new AXS core design eliminates large void areas in the contour profile, which allows SmartBowler pro shop technicians to better fit the ball's performance to the needs of the bowler. The AXS core is combined with and all new Reaction Control System (RCS) cover stock, a reformulation of Ebonite's top high performance veneers.
The "Challenge" rates a 49 out of 50 on Ebonite's hook potential scale. It is designed to perform best on medium to heavy oil patterns. Says 13 PBA Tour winner Tommy Jones, "[The "Challenge"] didn't bog down…another part of the ball I really liked was the fact I could use it shiny"; in fact, he threw the new Ebonite "Challenge" for the first 3 games of the World Singles Championship.
The "Challenge" is quickly becoming the definitive professional bowling ball; it joins other top of the line balls such as the Brunswick "NeXXXus", Columbia's "Wicked Encounter", the Hammer "Taboo", the Roto Grip "Defiant Edge", and Storm's "Lucid" available at SmartBowler.com. An undrilled "Challenge" will be available from SmartBowler.com on October 16, 2012 for a special low introductory rate for a limited time.
SmartBowler.com is the only online store combining the convenience of the Internet with the professional service of experienced pro shop technicians. View all their bowling products at smartbowler.com. Smartbowler pro shops and their certified coaches are dedicated to helping bowlers select equipment that is appropriate for their skill level and their bowling style.