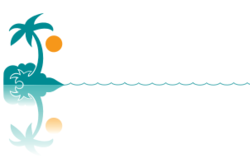 Creating Healthy Smiles
Fort Walton Beach, FL (PRWEB) October 02, 2012
This September, Emerald Coast Dentistry in Fort Walton Beach will strap on their running shoes to participate in the One Run 5K, a five-kilometer running event held as part of the ONE Campaign by the Emerald Coast Autism Center. This run, which will be held on Saturday, September 29, 2012 in Valparaiso, benefits autism research, education, and families raising special-needs children.
The center often partners with Emerald Coast Dentistry, since the clinic specializes in providing expert cosmetic and family dental care to special-needs patients of all ages. In fact, the Emerald Coast Autism Center often refers its members to the practice for care. Lead practitioner Dr. Sutton is board certified in both nitrous oxide and pediatric sedation, and over the course of her career so far, she's performed over 1000 of these sedations on patients from all walks of life.
Individuals who would like to also take part in the One Run 5K, should know that it begins at 4:30 p.m. at Glen Argyle Park, between North Bayshore Drive and Glenview Avenue in Valparaiso. The Emerald Coast Autism Center also hosts a benefit golf tournament this year, and hopes to increase the size and publicity of its events to an all-time high over the next few years.
Running for autism may seem like a change of environment for a dentistry practice, but participating in the One Run 5K is just another way Emerald Coast Dentistry strives to involve themselves in the area's special needs community, and offer their outreach and understanding to special needs individuals in the region. For complete information about the quality dental services provided by Emerald Coast Dentistry, visit the clinic's website at http://www.emeraldcoastdentistry.com.
About the company:
Emerald Coast dentistry is an award winning family and cosmetic dentistry company. The organization has been in business for 11 years in Fort Walton Beach, FL. Emerald Coast Dentistry is a one-of-a-kind dental practice concentrating on exceptional dental care for patients of all ages with special needs and/or medical conditions.
With advanced training in pediatrics, pediatric sedations, Board Certifications in both Nitrous Oxide sedation and Pediatric Sedation, Dr. Erin Sutton sees patients ranging from Autism, Downs, and Anxiety to Alzheimer's and Diabetes. In addition to being actively involved with the American Academy of Pediatric dentistry and the Florida Academy of Pediatric Dentistry, Dr. Sutton has won local and national awards for her practice. For more information, please visit their website at http://www.emeraldcoastdentistry.com.