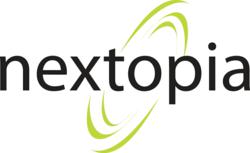 Anyone on the Magento platform looking to drive results through enhanced search should take a close look at Nextopia.
Toronto, Ontario (PRWEB) October 02, 2012
Today Nextopia Software Corporation announced collaboration with Magento to deliver next generation site search, navigation and merchandising technology to Magento customers. As a Magento Bronze Industry Partner, Nextopia empowers Magento merchants with cutting-edge eCommerce site search tools designed to increase sales matched with dynamic faceted site navigation resulting in a richer shopping experience plus higher conversions.
"As a Magento partner, Nextopia offers merchants exceptional site search and navigation tools designed to convert browsers into buyers," said Sanjay Arora, CEO of Nextopia. "Nextopia is proud to offer an advanced search extension for Magento to deliver advanced eCommerce tools. Having worked with many Magneto retailers, we have a very clear understanding of what it takes for merchants to deploy Nextopia quickly and easily with instant ROI."
With the Magento collaboration, merchants have access to Nextopia Search, an intelligent eCommerce site search solution used to leverage customer search and purchase behavior analysis and deploy sophisticated merchandising strategies. Additionally, merchants have the option to combine the Nextopia Search product with Rich AutoComplete and Category Navigation.
"Nextopia has extensive experience with Magento and we were able to integrate their solution into our Magento store in a matter of days," said Kyle Faino, Director of Marketing & Ecommerce for Super Supplements. "We loved the ability to customize Nextopia to our business needs and our development team liked the tight integration. Anyone on the Magento platform looking to drive results through enhanced search should take a close look at Nextopia."
Resources:
Website: Nextopia.com
Facebook: https://www.facebook.com/NextopiaSearch
Twitter: @Nextopia
About Nextopia Software Corporation
A pioneer in providing specialized Internet search products and services since 1999, Nextopia Software Corporation delivers next generation information retrieval technology to businesses and online retailers. Based in Toronto, Ontario, Canada, Nextopia offers more than 1,400 retailers next generation eCommerce site search and navigation technology. Whatever the need, whatever the problem, Nextopia helps retailers convert browsers into buyers. For more information, visit http://www.nextopia.com.