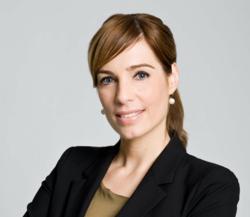 Boston, MA (PRWEB) October 04, 2012
Beike van den Broek has joined IHRDC as Regional Manager for Asia Pacific, based in the Kuala Lumpur, Malaysia office. Ms. van den Broek will be responsible for accounts throughout the region, including Australia, New Zealand, Indonesia, Singapore, and Papua New Guinea.
Ms. van den Broek has broad experience in many aspects of the energy industry, as well as in sales and human resources for other industries. Prior to joining IHRDC, she was the Director of Human Resources and Communications at Ramba Energy Ltd. in Singapore. Before this she assumed various roles in business development, operations and human resources at both non-profit and privately held companies in Jakarta, Indonesia, and at LCM Oilfield Services in Tripoli, Libya. She also has experience in the airline industry, having spent six years at KLM Royal Dutch Airlines in various roles.
"Beike brings to IHRDC a broad range of experience that will help us support our clients and expand our business throughout the Asia Pacific region," said Jared Kapela, IHRDC director of business development, Asia Pacific. "We are very pleased she joined our team."
Ms. van den Broek holds a bachelor's degree in Primary Education from the Hogeshool Rotterdam, the Netherlands, and has various certificates in human resources, competency management, leadership, and change management. She is a native speaker of Dutch and speaks English, French, and Indonesian.
# # #
About IHRDC:
International Human Resources Development Corporation (http://www.ihrdc.com) has been a global leader in training and competency management for the oil and gas industry for more than 40 years, offering the best Instructional Programs, e- Learning resources, and Competency Management services available to the industry today. The company is headquartered in Boston, USA with offices in Houston, Amsterdam, Dubai, Kuala Lumpur, Jakarta, and Lagos.
IHRDC is the proud recipient of 18 Telly Awards, the 2003 Corporate Award for Excellence in Distance Learning Programming, and received the "Petroleum Industry Training Provider of the Year Award" from the GetEnergy organization for 2010, 2011, and 2012.