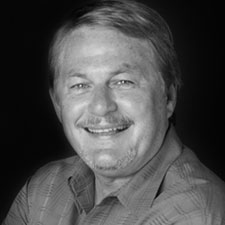 Convene has opened my eyes to the opportunities we have as Christian business people to affect others.
Placentia, CA (PRWEB) October 02, 2012
BDS Marketing, Inc. was the winner of a Gold Stevie® Award in the Company of the Year: Advertising, Marketing and Public Relations category in the 10th Annual American Business Awards this year. BDS Marketing is led by Convene member Mark Dean, its CEO and Owner.
The award was presented to BDS for their entry, "Innovative Marketing Services that Achieve Real Results" and was one of thirteen finalists in this category. BDS has a long history of providing unparalleled marketing and sales results for their clients in retail markets and their entry highlighted the outstanding results that they achieved for their marketing programs this past year.
"We are so honored to be recognized by the American Business Awards in this category." says Mark Dean, CEO and Owner of BDS Marketing, Inc., "It is a true testament that the results we achieve for our clients speak for themselves. And my involvement Convene has been an important factor in our company's ability to serve our clients in this way. Being involved with my Convene team has opened my eyes to the opportunities we have as Christian business people to serve and affect others."
The American Business Awards are among the nation's premier business awards programs and more than 3,000 nominations from organizations of all sizes and in virtually every industry were submitted this year for consideration in a wide range of categories, including Most Innovative Company of the Year, Management Team of the Year, Best New Product or Service of the Year, Corporate Social Responsibility Program of the Year, and Executive of the Year, among others.
Founded in 1996, Convene is a dynamic, national community of Christian CEOs and business owners meeting together to help each other build exceptional businesses, become high-impact leaders, and honor God through the principle of "iron sharpening iron."