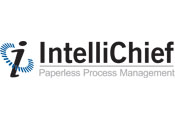 Mansfield, MA (PRWEB) October 02, 2012
IntelliChief LLC, the official document management solution provider to Infor, and leading provider of paperless solutions for the IBM i (AS400, iSeries, System i) and Power Enterprise, today announced the signing of their newest client, Strattec Security Corporation.
Strattec Security Corporation, headquartered in Milwaukee, Wisconsin, is one of the world's largest producers of automotive locks and keys. Strattec designs, develops, manufactures and markets mechanical locks, electronically enhanced locks and keys, and ignition lock housings, among other products and systems. Formerly a division of Briggs & Stratton, Strattec's heritage goes back over 100 years to the early days of the automobile. The company's long-term success is a result of their dedication to serving their customers and continuously improving processes and product quality.
Strattec Security Corportation recently purchased IntelliChief, including Workflow and the Infor System21 Integration Module. Not only will Strattec's IntelliChief solution integrate directly with their Infor System21 application, but it will also improve operational efficiency and reduce the use of paper, toner, and storage costs.
With IntelliChief, users scan paper files and archive them in the IntelliChief repository while backing up this data as part of their electronic disaster recovery efforts. Not only are these scanned files backed up and protected, but they are available to view throughout the business directly from familiar ERP screens.
Strattec can expect a return on investment for IntelliChief in less than 12 months by automating their business processes and eliminating paper.
About IntelliChief
IntelliChief LLC is the leading provider of document management and document imaging solutions for the IBM i (System i, iSeries, AS/400) and Power Enterprise. With decades of expertise in the market and seamless integration with leading ERP software vendors, IntelliChief enables companies of all sizes to go paperless with a typical ROI of less than one year. Users can create, capture, manage, archive, retrieve, and distribute mission-critical documents directly from their familiar ERP screens, eliminating the need for filing cabinets, storage facilities, fax machines, copiers, and paper files.