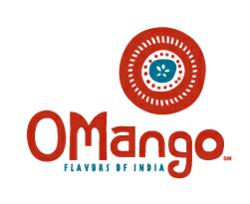 Our dream is to take the best of Indian culture and showcase the vibrancy of India through the lens of food and the use of iconic design elements found at our Aurora location
Aurora, IL (PRWEB) October 03, 2012
OMango co-founders Karen Powell and Sandeep Bhargava sought to offer an Indian cuisine experience that is good for patrons on every level – from high quality, fresh ingredients to an uplifting setting. The doors opened earlier this year for this fast casual restaurant, ushering in both lifelong fans and culinary novices to the diverse flavors found throughout India.
Now, OMango is expanding its OMango Cares fundraising program to benefit area nonprofit organizations such as schools, civic groups, sports teams and others. Initially focused on raising funds for pediatric cancer research and children's literacy programs in India, this program marks one more way OMango partners with the community at large to combine cultural awareness with fundraising initiatives.
"Our dream is to take the best of Indian culture and showcase the vibrancy of India through the lens of food and the use of iconic design elements found at our Aurora location," said Bhargava. "With OMango Cares events, we can demystify the naturally healthy flavors of Indian cuisine, showcasing the range of spices in a way that resonates with all ages. If we can expand the cultural appetite and contribute to building our community at the same time, we will have achieved an important goal."
The program gives up to 20 percent of net sales back to participating organizations through on-premise events at OMango. Interested groups can apply, reserve a date, and encourage attendance and thus fundraising dollars. The OMango Cares kit provides promotional guidelines, social media support, and specially designed OMango Cares flyers, posters, and e-tools. The goal is to make fundraising extremely easy for non-profit groups.
Cultural diversity and a healthy menu sets OMango Cares apart from other fundraising programs often found at coffee houses, pizza parlors and sandwich shops. General Manager & Chef Anne Fitzgibbons discusses how the food has a variety of profiles – from sweet to heat, depending upon the chosen blend of spices. "All curry is not created equal," says Chef Fitzgibbons with a smile. "I enjoy when I see people experience the variety, especially children. They are some of our biggest fans. Yes, they enjoy our food, but they are also learning about authentic India. We consider it a privilege to expand their knowledge base of this beautiful country." Fitzgibbons adds that people are surprised that such a naturally healthy cuisine is so delicious.
For more information on the OMango Cares kit, call (630) 449-5100 or email omangocares(at)eatomango(dot)com
About OMango
OMango is a new restaurant concept that offers authentic Indian cuisine. Inspired by the experiences of owners Sandeep Bhargava, Karen Powell, David Vick & Ravi Kumar, OMango shares the energy and vitality of India with dishes from various regions and original creations designed by Chef Anne Fitzgibbons. OMango presents delicious and nutritious food in a casual, contemporary setting that inspires connectivity and community. OMango is located at 1056 N. Route 59 in Aurora, Illinois, adjacent to the Metra-Route 59 train station. For more information, call (630) 449-5100 or visit http://www.eatomango.com.