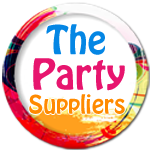 We want to be more than just kids party suppliers. We would like to be considered as a good neighbour.
(PRWEB) October 03, 2012
Most companies are spending thousands of dollars every day, week or month on commercials and all sorts of ads to address their potential customers and possibly get them to buy one or more of their products. In 21st Century a lot of companies are present online with their websites and social media pages/profiles but are still using the same approach. They don't really want to spend much time on actually listening to their customers. Instead they presume they know what their customers want.
Well, not these guys. ThePartySuppliers.com is a new player as online retailer for selling children party supplies for kids theme parties as well as birthday stuff and many other things for birthday parties and other occasions. Although they were assured by all sorts of different ads running companies that their ads campaign will boost their sales, they decided to go for a different approach. Instead of presuming they know what their potential customers think and like, they decided to actually listen to them and interact with people even when it's not directly related to their business.
"We want to be more than just kids party suppliers or your everyday retailer that really cares only about selling you a product. We realize it's not possible to to think ourselves as someone's friend, especially online, but we would like to be considered as a good neighbour. We like talking to people in general, and what's better way to do that with a large number of them if not through social networks such as Facebook or Twitter." said Vlad Vulic, founder of ThePartySuppliers.com.
These guys want to remind people buying online that behind the website and checkout page are real people not just a machine and want to get close to their potential audience on a more human level.
Of course, they didn't forget about the price factor of every market, that is why they have different big fat discount deals every day that you can check out on their site (http://thepartysuppliers.com). Also, they are organizing GiveAways every week on their Facebook page, so better hurry up and like it.