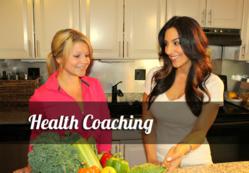 Chicago, IL (PRWEB) October 02, 2012
TMAIDA PR & CHEW Provides Virtual Health Coaching Programs To Promote Healthy Lifestyles
When individuals think of wellness and fitness, they think of people running or exercising in the gym with a personal trainer helping them achieve their health goals. But the health coach experts at CHEW know that people can get fit, eat a healthy diet, and receive personal health tips through virtual means.
CHEW has become a holistic health pioneer to provide virtual health coaching to clients. From helping clients choose the best healthy foods to purchase at their local grocery store to virtual meal planning and preparation, CHEW gives unlimited virtual health coaching over the phone, through emails, with Skype sessions, or with actual face time with the coach arriving at the person's doorstep.
With VirCHEWal health coaching, people can always stay in contact with their CHEW coach to help them build confidence and make healthy life choices. Individuals and employees across the nation can benefit by scheduling the virtual program session that is most convenient for their lifestyle.
About CHEW
CHEW (Complete Health Education and Wellness) company was founded by Jessica Marie, a certified health coach and healthy living expert. Providing holistic heath and wellness for individuals since 2007, Jessica Marie strives to give people healthy lifestyles whether they are at home or in the workplace. CHEW offers health programs, interactive workshops, and Chicago Food, Fitness 7 Fun Tours for individuals and corporations.
For more information about CHEW, call the company at 773-717-2439(CHEW) or visit the website at http://www.jmchews.com.