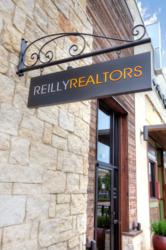 We handle each transaction with care and professionalism, which is part of the reason why we were accredited with such a high rating.
Austin, TX (PRWEB) October 03, 2012
The official accreditation from the Better Business Bureau was secured after Michael Reilly, the broker-owner of Reilly Realtors, reached out to the famous organization. Known for thoroughly investigating the histories of North American companies, accreditation by the BBB is a major milestone in the history of any business, no matter the size. In order to accredit businesses, the BBB employs a process that analyzes companies' histories of complaints, time in business, advertising issues and other factors, which help them determine the trustworthiness of a company. After a thorough review of their company history, the Better Business Bureau decided to induct Reilly Realtors to their list of accredited businesses.
"As a business, we combine our expert knowledge of Austin homes with our commitment to exceeding customers' expectations," Reilly comments. "Applying for accreditation was the next logical step in securing the trust of our future homebuyers."
Reilly Realtors earned an "A" rating by the BBB on a scale that ranges from A+ to F. This high rating was given as a result of the BBB having open access to the company's business history. Their detailed analysis of Reilly Realtors revealed that no complaints have ever been filed with the BBB against the company. In fact, the BBB reported that the only factor that lowered Reilly Realtors rating from an A+ to an A was the length of time the company has been in operation. Given that the company opened in 2006, so long as they progress with their current business model of proven customer satisfaction, they should be on track to raise their rating to an A+ soon enough. For a more detailed look at the company's history, click here to see Reilly Realtors' BBB Profile.
By applying for accreditation, Reilly Realtors will increase the ways in which it is able to earn the trust and business of their local clientele. Showing that a business is accredited by such a prestigious organization is a way for potential customers to instantly know whether or not the business they choose to work with is trustworthy. Furthermore, the BBB acts as a mediator between businesses and clients. This provides assurance for customers that in the event that one would need to file a complaint, the BBB would guarantee that the company would meet the customer's concerns accordingly.
"We handle each transaction with care and professionalism, which is part of the reason why we were accredited with such a high rating," Reilly explains. "We expect our understanding of Austin homes for sale along with BBB accreditation will take us to the next level of excellence in customer service."
About Reilly Realtors, LLC
Reilly Realtors, LLC was formed in 2006 by Michael and Shae Reilly, and focuses primarily on residential home sales in Austin and the surrounding areas. The brokerage is made up of 15 top producing agents with an average of 5 years experience and is on track to close $60,000,000 in residential sales for 2012. Reilly REALTORS operates the extremely popular website http://www.austinhomelistings.com, which allows the public to search virtually all Austin homes for sale with an easy to use map-based interface using data from the Austin MLS. For more information about Reilly Realtors, call 512-600-1800 or visit us online at http://www.reillyrealtors.com.
Michael Reilly, Owner
Reilly Realtors
512-600-1800