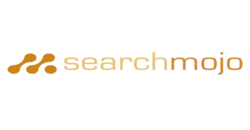 Search, email and social media marketing are important for any small business, and nonprofits are in a unique position to take advantage of what they offer.
Charlottesville, VA (PRWEB) October 02, 2012
Search engine marketing firm Search Mojo is hosting a free webinar focused on the online marketing opportunities available to nonprofit organizations as they begin gearing up for the 2012 holiday giving season. The webinar, entitled The 4 Online Marketing Tactics Nonprofits Need for Success, will be presented by Amanda Chaney, Account Director at full service search marketing firm Search Mojo, and Jill Bastian, Community Education and Training Manager at VerticalResponse, a leading provider of self-service marketing solutions for small businesses and nonprofits. It will be held on Thursday, October 4, 2012 at 2:00 p.m. ET.
"Nonprofits face a host of challenges, not the least of which is marketing to drive increased support, whether through donations, advocacy, or volunteers," said Chaney. "Fortunately, there are a number of online opportunities available specifically for nonprofits to help them overcome this challenge. This webinar will cover several of these opportunities, including search marketing, email marketing and social media."
"Search, email and social media marketing are important for any small business, and nonprofits are in a unique position to take advantage of what they offer. This webinar will help nonprofits learn how these inexpensive tools can get them on their way to success," said Bastian. "Plus, I'll have a few tips on how to use email and social media for the holidays, they aren't far away!"
The webinar, which is designed for nonprofit marketing managers, marketing directors, fundraising managers, and anyone else in the organization focused on increasing support, will cover the following topics:

Opportunities in paid search advertising, providing up to $40,000/month in Google AdWords credits
Opportunities in organic search, including how to accept donations directly via YouTube
Best practices for social media and community creation
Best practices for email marketing and tips for the upcoming holiday giving season
To register for the webinar, go to http://www.search-mojo.com/lp/nonprofit/.
About Search Mojo
Recently ranked on the prestigious Inc. 5000 list as one of the fastest growing businesses in America, Search Mojo specializes in search engine marketing, social media advertising, content marketing and analytics services. Founded in 2005, Search Mojo uses the latest information and techniques to help companies improve their conversions and lead generation through search and social tactics. Learn more about Search Mojo at http://www.search-mojo.com or read our blog, Search Marketing Sage, at blog.search-mojo.com.
About VerticalResponse
VerticalResponse Inc. provides a full suite of self-service marketing solutions for small businesses including email marketing, social media marketing, event marketing, online surveys and direct mail marketing. Its mission is to empower small businesses and non-profit organizations to easily and affordably create, manage and analyze their own marketing campaigns. Users can benefit from a wide variety of features via a single dashboard, including more than 700 free email marketing templates; social media management tools to create, schedule and publish content, and engage with followers; and robust reporting so that they can understand overall marketing success. VerticalResponse is headquartered in San Francisco, Calif. For more information visit http://www.verticalresponse.com, and connect on Twitter at @VR4SmallBiz and Facebook at http://www.facebook.com/verticalresponse.