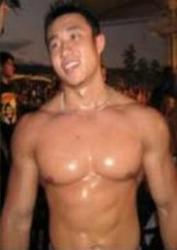 The workouts are short, but INTENSE.
New York, NY (PRWEB) October 05, 2012
Mike Chang of Six Pack Shortcuts says he never, ever does long slow cardio. And yet, he's been a renowned fitness model for years, with washboard abs and a chiseled physique. If you're wondering what Chang's secret is, he's just revealed it in an online presentation he's made public (to watch the presentation, click HERE).
Unlike most fitness models, Chang wasn't born with an Adonis body. His before pictures show a protruding belly and lackluster muscle definition. "And I was working out A LOT back then," Chang admits.
According to Chang everything changed for his fitness regime when he learned about a concept called "afterburn." Unlike conventional fitness wisdom, which advocates marathon sweat sessions to burn calories, proponents of the "afterburn" effect claim more calories are burned OUTSIDE of the gym.
Chang explains the rationale behind the Afterburn Effect: "The workouts are short, but INTENSE. They're a combination of heavy, compound weightlifting combined with high intensity cardio...and they're designed to get you lean and ripped FAST."
The science behind the Afterburn effect is that the body burns more calories when accumulating muscle mass. Therefore, by increasing the amount of calories one burns when resting, fat naturally burns off very quickly. Chang claims most people don't even need to adjust their diet too much to see fast results.
For those who suffer from chronic belly fat, this may be your answer. Chang sympathizes with those who attempt sit-ups and crunches to decrease their waistline. Chang says this only makes thing worse.
Indeed, increasing the amount of calories one burns OUTSIDE of the gym is, according to Chang, the magic bullet for losing body fat. To learn more about the "After Burn Effect" in Chang's video presentation, click HERE.
To learn more about the Six Pack Shortcuts program, as well as see Mike Chang explain the program, click HERE.