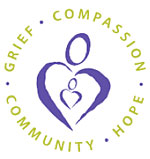 Stillbirth deaths are the same as breast cancer deaths yet Congressional leaders choose to ignore stillbirth research legislation.
(PRWEB) October 18, 2012
U.S. Senator Frank Lautenberg (D-NJ), Representatives Peter King (R-NY) and Frank Pallone (D-NJ) are sponsors to stillbirth research legislation in the 2012 session. The MISS Foundation that represents parents who lost a child due to stillbirth want to prevent future devastation to families through stillbirth research. Now that the 112th Congress is almost over, the lack of attention to their legislation leaves grieving parents wondering when Congress will address this issue.
According to the Congressional Calendar of the Senate Health Committee where the bill is referred, the committee conducted business 19 out of 114 days in the 2012 legislative session. In the House Energy and Commerce Committee where the bill is referred, the committee conducted business 62 out of 116 days in the 2012 legislative session.
"There seemed to be plenty of opportunities to, at least, schedule a hearing for the legislation that is supported by both Democrats and Republicans," states Richard May, who volunteers as the MISS Congressional Liaison. MISS is a non-profit group that provides support for grieving parents.
"Sen. Lautenberg, Reps. King and Pallone and then-Senator Obama have done a great service to parents who have lost a baby during or just prior to birth. Now the goal is to ensure that future parents do not suffer the death of a baby needlessly by promoting and support ongoing research into the etiology of stillbirth. That is why we ask Congressional leaders to recognize this legislation with a scheduled hearing."
There are, on average, 25,000 stillbirth deaths every year in the U.S., akin to deaths due to breast cancer and tobacco-related illnesses. Globally, 2.6 million babies are stillborn. Still, the causes in one-half of these deaths in the U.S. remain a mystery. Thus, research is necessary to help prevent future stillbirths.
Senator Barack Obama introduced the first Senate version of the Stillbirth Research Awareness Act in 2008. The bill sets forth hospital protocol, research initiatives and education. There have been eight similar bills introduced since 2007 and none have received a hearing.
Currently S. 1862 and H.R. 3418 (The Stillbirth and SUID Prevention, Education and Awareness Act of 2011) by Sen. Frank Lautenberg (D-NJ) and Rep. Frank Pallone (D-NJ) have 9 Senate co-sponsors and 18 House cosponsors. H.R. 1037 (The Stillbirth Awareness and Research Act of 2011) by Rep. Peter King (R-NY) has 9 cosponsors.
About MISS:
The MISS Foundation is a 501 (c) 3, volunteer based organization committed to providing crisis support and long term aid to families after the death of a child from any cause.