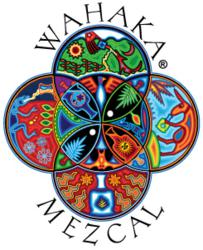 Austin, TX (PRWEB) October 02, 2012
Following a strong US launch earlier this year, the Austin-based spirit maker, Wahaka Mezcal, has expanded the distribution of its organic and artisanal line of mezcales to include the West Coast, New York and Texas. To complement its growth within the US, Wahaka Mezcal has also gained traction within Mexico.
Wahaka Mezcal is now available in the following states:

The company's US expansion also includes movement in Oregon, Pennsylvania and the District of Columbia. Wahaka Mezcal's products are available in a variety of bars, restaurants and packaged goods stores, including: La Fisheria, Aquiles Chavez's new restaurant and first venture in Houston, Texas; Oyamel by celebrity chef José Andres in Washington, DC; Calle in Mount Vernon, Washington; Mextiza in Portland, Oregon; and Verde in Pittsburgh, Pennsylvania.
Outside of the US, Wahaka Mezcal is experiencing record growth in Mexico, including securing distribution by the country's largest nationwide spirits distributor, La Europea, with whom Wahaka Mezcal has just concluded a month-long countrywide tour as part of September's Feria Nacional del Mezcal (Mexico's National Mezcal Fair). Wahaka Mezcal can be found in a variety of Mexican restaurants, hotels, bars and restaurants, such as Café des Artistes by acclaimed chef Thierry Blouet in Puerto Vallarta; Origen Oaxaca by chef Rodolfo Castellanos; the St. Regis and Four Seasons in Punta Mita; Pitiona, listed as one of Condé Nast Traveler's "Hot New Restaurants of 2011", by chef José Manuel Baños Rodriguez in Oaxaca City; Casa Oaxaca by chef Alejandro Ruiz Olmedo, also in Oaxaca City; Izote by Chef Patricia Quintana; and Dulce Patria by chef Martha Ortiz in Mexico City. The company is also proudly sponsored the gastronomic festival, "El Saber del Sabor" in Oaxaca, Mexico earlier this year.
"This fast market expansion is a testament to Wahaka Mezcal's quality and unrivaled variety," said Alejandro Santa-Cruz, Wahaka Mezcal's co-founder. "We are amazed at how quickly the demand for Wahaka Mezcal is spreading."
On the tails of taking home a Double Gold award for its Joven Tobalá at the San Francisco World Spirits Competition earlier this year, Wahaka Mezcal showcased its product offering at several spirits competitions and expositions around the US. Coinciding with its availability in Washington, the company presented their spirits at the Northwest Tequila Festival in Seattle, Washington earlier this summer. Wahaka Mezcal also participated in Tales of the Cocktail in New Orleans, Louisiana, and took home the coveted Platinum prize for its Reposado con Gusano at Santa Barbara's Third Annual Tequila Harvest Festival. The spirit makers plan to attend the San Francisco Crafts Carnival later this month, and the Independent Spirits Expo in Chicago later in the year.
"These events allow agave enthusiasts to have a first-hand taste of Wahaka Mezcal. This word-of-mouth marketing helps create a strong sales demand through bars, restaurants and retailers," Santa-Cruz added.
To cap off several months of favorable growth, Wahaka Mezcal's products have received exemplary scores by the Beverage Tasting Institute. Highlights include a rating of 95 (out of 100) for the Ensamble and the Tobalá, as well as a 94 (out of 100) for the Madre Cuishe, and a 93 (out of 100) for the Reposado con Gusano and the Joven Espadín.
For the remainder of 2012, Wahaka Mezcal is focused on continuing its expansion within the US, including securing distribution in other spirit-happy states such as Illinois, Florida, Virginia, Georgia and Tennessee.
ABOUT WAHAKA MEZCAL®
Using traditional distilling processes with more than 400 years of history behind them, Wahaka Mezcal is crafted by the Morales family in San Dionisio Ocotepec, in the highlands of Oaxaca, Mexico. This Zapotec family has perfected the art of mezcal creation over five generations, and is a proud shareholder of Wahaka Mezcal. Using 100% organic, espadín agave, Wahaka Mezcal offers a Traditional Line, which includes Wahaka Mezcal Joven Espadín, an un-aged joven or blanco mezcal, as well as Wahaka Mezcal Reposado con Gusano, its aged counterpart.
Wahaka Mezcal's Signature Line includes Wahaka Mezcal Madre Cuishe and Wahaka Mezcal Tobalá, which are distilled from wild agave varieties found in the Oaxacan highlands and lowlands, respectively. Topping off the Wahaka Mezcal lineup is the Wahaka Mezcal Ensamble, a blend of the Espadín Joven (50%), Madre Cuishe (25%) and Tobalá (25%).
For more information about Wahaka Mezcal, including details on where to buy, visit: http://www.wahakamezcal.com/where-to-buy/
For more information about Wahaka Mezcal's involvement in Feria Nacional de Mezcal, including tour locations, visit: http://www.wahakamezcal.com/es/events/ (in Spanish)