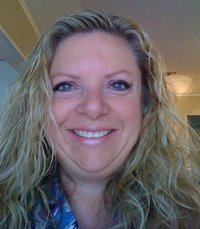 "Julie is an exceptionally gifted clinician, loved and respected industry-wide and passionate about helping others heal and obtain permanent sobriety." Ben Levenson, CEO
SOUTH PADRE ISLAND, TEXAS (PRWEB) October 02, 2012
Origins Recovery Centers, a nationally-recognized provider of integrated addiction treatment, announced today that Ms. Julie Willingham, LCDC has joined the clinical team of Hannah's House, Origins' trauma-informed addiction treatment program exclusively for women. Ms. Willingham brings over twenty-five years of experience working in the addiction treatment field. Ms. Willingham will serve as a primary case manager, responsible for coordinating patient care across Origins' multi-disciplinary team of experts, including psychiatry, internal medicine, neuroplasticity, 12-Step and advanced specialty therapies.
"Our entire staff is delighted to welcome Julie to the Origins family," enthused Chief Executive Officer, Ben Levenson. "She is an exceptionally gifted clinician, loved and respected industry-wide and passionate about helping others heal and obtain permanent sobriety. Her commitment to never giving up on anyone is a trait we covet at Origins. Julie's extensive knowledge of addictive illness and recovery will genuinely benefit our women's program while helping us provide the comprehensive continuum of care that our referring professionals have come to rely on."
"I spent recent years serving as community relations liason for a treatment center in North Texas. I'm a therapist at heart and when I decided it was time for me to return to treating patients, there was only one program I was interested in joining – Origins Recovery Centers. This company embodies a rare blend of deep compassion, clinical and medical sophistication, and a resolute commitment to optimizing patient outcomes. Some analysts say Origins' state-of-the-art treatment systems represent the dawn of a new era in addiction treatment – I am honored and energized to be a part of that."
Doctors, therapists and other providers interested in joining Origins' confidential National Provider Network may do so online at the Company's website or by calling (888) U-GET-WELL to learn more.
About Origins Recovery Centers
Origins Recovery Centers is a licensed provider of longer-term, gender-separate dual diagnosis treatment and continuing care for adults. The Company's innovative programs comprise a comprehensive continuum of care for the treatment of addiction and co-occurring disorders. Origins' premier campuses are located in carefully selected locations around the United States, including South Padre Island, Texas and in the future, Westchester County near New York City. Learn more about Origins' array of treatment programs and take a virtual tour of the South Padre Island campus at http://www.originsrecovery.com.