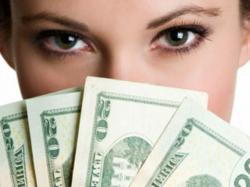 Lazy consumers are letting their lost cash go unclaimed!
Los Angeles, CA (PRWEB) October 02, 2012
If someone had a one-in-four chance at winning the lottery, would they buy a ticket? Sure they would. In fact, most folks would think it was crazy to pass up that kind of opportunity, right? Now let's make that opportunity even sweeter: let's say that lottery ticket is free. Would they take the time to pick up one of those tickets? The truth might surprise most people. According to UnclaimedMoneyDiscovery.com, a leading asset recovery firm based in Las Vegas, Nevada, the number of consumers taking an interest in tracking down unclaimed cash is at an all time low. Despite the fact that as many as one-in-four Americans have unclaimed money waiting for them, few ever bother to claim it. This is real money; free for the asking. Levels of unclaimed money being held by state and federal agencies are growing at an unprecedented rate. According to the Louisiana State Treasurer John Kennedy," for every dollar that is claimed and paid out, between two and three new unclaimed dollars come in". And Louisiana is not alone. All across the US, state treasuries are seeing record levels of unclaimed cash pile up. Texas has $2.5 Billion, California has $6.1 Billion, New York has $12 Billion, and state treasuries from coast to coast are getting hundreds of millions more in new funds month after month.
So how on earth does all this cash get lost? People move, change jobs, or die. Often times it's simply an error by the bank, insurance company or utility company that has possession of that money. They misspell a name or enter an incorrect address. And when the individual can't be located, that money must be turned over to the state. This is something that happens 100,000 times a day. Every day. Just think about the different sources of cash that people have floating around in their personal universe and now consider the different ways that they could lose track of that cash without even realizing it. There are lost bank accounts, unclaimed interest payments, missing stock dividends, lost tax refund checks, unclaimed utility deposits, cash back from unused insurance premiums; and of course there's always that big, fat life insurance policy from that long-lost rich uncle. Yes, these funds really exist and most people will never bother to claim them. And, with the average national claim amount hovering close to $1,000.00, it seems almost impossible to believe.
What can be done about it? The simple investment of a little time will go a long way. For the adventurous self-starter, finding unclaimed money can be done by searching the various state and federal databases—many of which have free online access. Unclaimed money hunters need to search every state in which they or their family members have lived, worked or done business. This is where it can get a bit tricky. Let's say that over his lifetime, that long-lost rich uncle lived in Minnesota, Kentucky, and New York and bought a life insurance policy from a company in New Jersey. The funds from a life insurance policy might have ended up in any one of those four states. To do a proper search, a check will have to be completed in each state, searching under the uncle's name, any misspellings of the uncle's name, the names of the potential heirs and misspellings of the potential heirs' names. And of course, there's always the chance that when the life insurance company turned that cash over to the state, they were missing that uncle's name completely and only had his last known address. That's the tricky part; remember, assets become lost for a reason.
Most people simply don't have the time or patience to do a thorough unclaimed money search on their own. So what's the alternative? Well, it's really no different than hiring an accountant to prepare a tax return; there are plenty of professionals that do this for a living. They are experts in their field and will ultimately get a much better result than someone trying to do this on their own. Visit http://www.unclaimedmoneydiscovery.com/freesearch for a professional asset recovery firm that can help locate lost cash and claim it. Unlike "finders" (folks who take a hefty percentage of lost property as a finder's fee), the folks at http://www.unclaimedmoneydiscovery.com/freesearch perform an initial search for free and then charge an extremely low flat fee to do everything; from research and genealogy to preparing all the applicable government claim forms for submission.
Whatever the choice may be; whether it's the self-service method or taking the easier path of hiring an expert, the worst possible choice is to do nothing and simply sit on the sidelines.Believe it or not, the government really wants to see all that cash returned to the rightful owners. It's time for Americans to get up off the couch and go get that free lottery ticket today. Who knows? A fortune in unclaimed money might be waiting right now. And with a free search to find out, there's really nothing to lose!
For more information about locating unclaimed money, along with a complimentary initial search, be sure and visit: http://www.unclaimedmoneydiscovery.com/freesearch