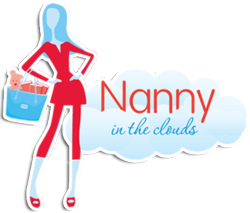 We identified quite a few synergies between Usingmiles.com and Nannyintheclouds.com, said Krista Paul, Usingmiles.com founder.
Laguna Hills, Ca (PRWEB) October 02, 2012
Nanny in the Clouds, a service that matches families with nannies on airline flights, and UsingMiles, Inc., a tool that helps loyalists manage all of their reward programs in one place and find ways to earn and use points for travel and more, have joined forces to offer their complimentary services at a discounted rate to moms and families that are looking for affordable ways to make travel less stressful.
The partnership is a natural fit because both companies seek to make it easier for families to manage their travels more efficiently and cut down on the stress associated with traveling as a family. Krista Paul, UsingMiles founder, explains, "We identified quite a few synergies between UsingMiles.com and Nannyintheclouds.com. Both companies are developing tools and services to ease the pain of travel. At UsingMiles.com, we manage over 210 loyalty programs, including airline, hotel, credit, retail, restaurant, daily deal and more. The average family belongs to 18 loyalty programs. It is simply impossible to keep track of all those points, let alone find ways to earn and use them efficiently. We are excited to join forces with another useful service for travelers."
Nanny in the Clouds is an innovative service that offers jet setting parents the opportunity to hire a babysitter on their flight. It is free for sitters and parents to register and only a $10 matching fee for parents to receive contact information for the sitter they chose to hire. Once a family matches with a sitter, it is up to them to negotiate a rate with the sitter to pay for her time watching the children. This breakthrough service is the first of its kind to give parents the option of hiring someone to help with their kids who is already booked on the same flight, thereby eliminating the need to pay for the sitter's plane ticket. Julie Melnick, founder of Nannyintheclouds.com comments, "We are thrilled to offer such a useful and affordable service to busy families who need a hand in the air. As a mom myself, I used to dread flying. Now that I can hire a sitter on my flight, I can relax knowing that I will have a new friend that can help me through the process of traveling with kids. Partnering with Usingmiles.com gives us the opportunity to work with another extremely useful service to extend our offers to busy moms like me everywhere."
To celebrate this partnership, UsingMiles.com and Nannyintheclouds.com are offering discounts on their respective services for a limited time for busy families everywhere!
Friends of UsingMiles.com and Nannyintheclouds.com are eligible for a free LIFETIME Premier Membership to UsingMiles.com (normally priced at $29.99 per year) if they sign up before the end of the year. Simply Log onto UsingMiles.com and start enjoying your membership compliments of Nanny in the Clouds and UsingMiles. https://www.usingmiles.com/account/signup?abv=2-3&pc=nannyitc
Moreover, for a limited time, travelers can enjoy a 50% discount on the Nannyintheclouds.com matching fee! Normally priced at $10.00, families pay only $5.00 (plus the cost of the sitter) to assure that their next trip is worry-free!
About UsingMiles
To simplify people's hectic lives and improve redemption, UsingMiles.com aggregates all of a family's membership and loyalty programs – programs like United MileagePlus, Marriott Rewards, Kroger, Starbucks and Groupon – into a single dashboard, and protects them against expiration. Points, miles and credits are organized to use like cash, as second currencies available to spend. UsingMiles provides tools, such as an advanced travel search engine, to help members earn more points and finds efficient ways for families to spend their second currencies.
About Nanny in the Clouds
One mom dreamt up Nanny in the Clouds on a hectic and stressful flight from the East Coast to California in the summer of 2011. Today, Nanny in the Clouds is the first company of its kind to offer parents the opportunity to match up with a sitter to help them in flight. Flying can be stressful with or without kids, but add a baby and toddler into the mix and flying can be agonizing. Nanny in the Clouds allows parents the luxury of an extra set of hands on their flight without the expensive cost of having to pay for an extra plane ticket.