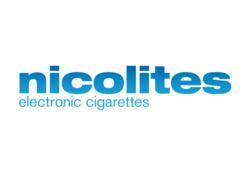 Recognising that the thought of quitting can be a daunting one for smokers, Nicolites are offering a Swaptober 28 Day Survival Kit at a reduced price
(PRWEB UK) 2 October 2012
Stoptober, launched by the Department of Health is set to take place for 28 days in October, and is being backed by Cancer Research UK and The British Heart Foundation. Using television and radio adverts, the campaign aims to encourage as many UK residents as possible to take up the challenge. Currently, tobacco smoking is still the biggest cause of premature death in the country, claiming more than 100,000 lives each year, and health minister, Norman Lamb, claims that an estimated £2million has been invested in efforts to reduce this figure.
Leading UK-based firm, Nicolites, are renowned for their dedication to industry updates, so naturally received the news of the forthcoming event with great anticipation. Managing Director, Nikhil Nathwani explains how the campaign could help smokers recognise the harmful effects of tobacco.
"With smartphone apps and roadshows up and down the country, the appeal is certainly very thorough, so hopefully participants will gain a more comprehensive understanding of the health implications involved with tobacco smoke", muses Nikhil.
Nikhil also goes on to explain how Stoptober could inspire people to look into the safer alternative of electronic cigarettes.
"With education about the negative effects of conventional smoking becoming more prominent, smokers may begin to research the benefits of vaping, an action which satisfies the physical and mental cravings of smoking without the hazardous consequences. That's why we've created our new Swaptober campaign."
Recognising that the thought of quitting can be a daunting one for smokers, Nicolites are offering a Swaptober 28 Day Survival Kit at a reduced price as an incentive to smokers to start a healthier way of life. Containing one rechargeable kit and four refills with a choice of strengths, the pack is available through their site with free postage and packaging.
The team at Nicolites look forward to researching how the Stoptober campaign develops.
Nicolites is now the leading and most widely available brand of electric cigarette in the UK; they have formed business partnerships with many of the largest retailers to bring these wonderful innovations right on to the doorstep of every person in the country. Established in late 2007, Nicolites has grown into a multi-million pound company with international distribution networks and continues to grow at a phenomenal rate.