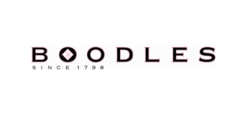 PEER 1 Hosting played a pivotal role in helping us create a super-fast, secure and user-friendly ecommerce site that is seeing an excellent return on investment.
(PRWEB UK) 2 October 2012
PEER 1 Hosting, a global web hosting provider, has delivered a Magento eCommerce hosting solution, within its PCI Compliant Environment, for Boodles, Britain's leading retailer of fine, bespoke diamond jewellery.
The London-based company deployed PEER 1 Hosting managed servers to host its website globally, which went live at the end of June. It selected PEER 1 Hosting based on the reputation of security, flexibility and transparency of its offerings, as well as the promise and delivery of quality service.
Another major factor was PEER 1 Hosting's level 1 PCI DSS compliance accreditation, ensuring the Boodles website meets the stringent industry requirements.
Boodles Director James Amos believes PEER 1 Hosting's Magento Optimised Managed Hosting turnkey solution delivers an infrastructure honed to meet Magento's intense requirements. It uses proven, optimised and scalable infrastructure components to deliver unsurpassed Magento performance and reliability, backed by an experienced team of infrastructure experts.
James said: "PEER 1 Hosting played a pivotal role in helping us create a super-fast, secure and user-friendly ecommerce site that is seeing an excellent return on investment. The hosting solution needed to have the right capacity, and it was crucial that special attention was paid to security due to the high value of our product range. PEER 1 Hosting guided us in exactly the right direction and gave very good advice on the solution to achieve this. It then delivered what was promised.
"The site is working very well, and the SLA assures us that if any downtime occurs it'll be dealt with rapidly and we'll be informed straightaway – we have been impressed by the level of service so far."
The solution delivers numerous benefits to Boodles, whose website is linked up to PEER 1 Hosting's 10Gbps FastFiber Network™ around the world, ensuring high speed, quality service and support are always maintained. Customers benefit from faster web response times thanks to the care taken to optimise online performance, as well as a smooth all-round user experience and guaranteed uptime.
Daniel Quinn, Account Manager, PEER 1 Hosting said: "We are committed to providing an optimal PCI-compliant hosting environment for eCommerce customers. Online shoppers need a fast, secure and convenient shopping experience and we achieved this for Boodles, by hosting their solution within our PCI Environment.
ENDS
About PEER 1 Hosting
PEER 1 Hosting is one of the world's leading web hosting providers, specialising in Managed Hosting, Dedicated Servers, Colocation and Cloud Services. Founded in 1999, the company is headquartered in Vancouver, Canada, with European operations headquartered in Southampton, UK. PEER 1 Hosting is built on two obsessions: Ping & People. 'Ping'; represents its commitment to best-in-breed technology, founded on a high performance 10Gbps FastFiber Network™ connected by 20 state-of-the-art data centres. 'People'; represents its commitment to delivering outstanding customer service to its more than 13,000 customers worldwide, backed by a 100 percent uptime guarantee. PEER 1 Hosting shares are traded on the TSX under the symbol PIX. For more information visit: http://www.peer1hosting.co.uk.
Media Contact:
Champion Communications
+44 207 637 2587
PEER1hosting (at) championcomms (dot) com