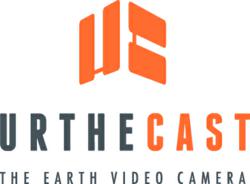 The Future of Space Exploration will take attendees on a journey through the next century of space exploration
Vancouver, BC (PRWEB) October 02, 2012
UrtheCast is pleased to announce that it will be featured as the presenting sponsor at the Ontario Science Centre's Beyond Planet Earth exhibit, which will run from October 8, 2012, to January 1, 2013.
Hailed by the Science Centre as a "cosmic new exhibition", Beyond Planet Earth: The Future of Space Exploration will take attendees on a journey through the next century of space exploration — from the space environment to the ground-breaking technology it takes us to get there and thrive there.
Throughout Fall 2012, UrtheCast will feature the Beta demo of its Earth video platform as a part of this exciting exhibit. Here, UrtheCast will operate an interactive hub, complete with touch screens and an engaging Beta display, where students, tourists, and science enthusiasts from across the globe will get an in-depth look at UrtheCast and its Earth video platform before it goes live in 2013.
Beyond the UrtheCast booth, exhibit-goers will get the chance to see a 'spaceplane' in the middle of development, and can take a test to determine if they would be physically fit for a journey to the Red Planet!
The Beyond Planet Earth exhibit (http://www.ontariosciencecentre.ca/Calendar/100) is organized by the American Museum of Natural History in New York City (http://www.amnh.org) and operates in collaboration with Madatech: The Israel National Museum of Science, Technology & Space.
About UrtheCast
Earth Video Camera Inc. (operating as 'UrtheCast') is a company created around a unique vision: to provide the world's first near-live HD video feed of Earth, from space. Working with renowned aerospace partners from across the globe, UrtheCast is building, launching, installing, and operating two cameras on the Russian segment of the International Space Station. Video data collected by the cameras will be downlinked to ground stations across the planet and displayed in near-realtime on the UrtheCast web platform, or distributed directly to exclusive partners and customers. UrtheCast will provide this interactive platform and Earth imagery for internet users, app developers, educators, media outlets, government bodies, humanitarian relief organizations, and environmental monitoring services.