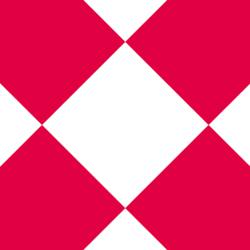 Prices in the £10m+ market have risen 9.4% in the 12 months to August 2012.
London, UK (PRWEB UK) 5 October 2012
In Knight Frank's 2012 Super Prime London report 2012, Liam Bailey, Global Head of Residential Research at Knight Frank, analyses the super-prime London residential sales and rental markets, looking at how the market has performed, projections, and the key drivers affecting the market – in particular the proposed 'Mansion Tax'.
As well as data and comment from Knight Frank's research team the report also contains the opinions of a range of wealth advisers, from tax accountants and lawyers to private banking and wealth management professionals.
Super-prime market performance

Prices in the £10m+ market have risen 9.4% in the 12 months to August 2012
The rate of growth has slowed from 3% in the three months to May 2012 to 1.8% in the following three months to August 2012
Knight Frank forecasts 0% growth in 2013 with a return to positive growth in 2014
Quiet Success
2011 was a record year for £10m+ sales in London: the first half of 2012 points to a continued solid performance
Wealth generation continues at pace outside the Eurozone
London still able to attract foreign wealth through lifestyle, security, stability and educational factors
The performance of the prime and super-prime London property has attracted the attention of politicians in the UK
Uncertainty around legislative, especially tax, changes is a key concern for potential investors at the top end of London's market
New top rate of Stamp Duty for individuals (at 7%) has not undermined the market significantly – the £5m+ market has been relatively resilient- but have politicians done their worst?
67% of buyers in the super-prime market in the past two years have come from overseas
London has the most diverse range of nationalities buying of any key global city
Sentiment survey results
Geopolitical and security concerns in other countries are the biggest drivers for those considering buying or renting in super-prime London
88% of respondents said the strongest deterrent to investment is the UK's changing tax environment
Tax changes were also named as the top risk to London's position as a future wealth hub
New York is seen as London's biggest competitor when it comes to super-prime property
Property vs Gold
Since 1976 gold prices have risen 802%, whereas central London house prices have climbed 2,685%
But over the past decade the price of a typical super-prime residential property in London had plunged in gold terms. In 2002 it would have taken you 24,000 ounces of gold to buy a super-prime mansion in SW1. A decade on, you would get change for 9,800 ounces
Rental market performance
The super-prime rental sector has recorded a modest outperformance in 2012 compared to the wider prime rental market in the Capital –down 1.3% compared to down 1.7%
Weaker employment market prospects in the City have pushed down prime rents across the board in London over recent months
In 2011 Knight Frank arranged tenancies for 33 nationalities, and 18 nationalities in 2012 to date - on track to meet or exceed 2011 levels
In 2011 just under 25% of all tenancies commenced were from North American tenants
Notes to Editors
Knight Frank LLP is the leading independent global property consultancy. Headquartered in London, Knight Frank and its New York-based global partner, Newmark Knight Frank, operate from 242 offices, in 43 countries, across six continents. More than 7,067 professionals handle in excess of US$817 billion (£498 billion) worth of commercial, agricultural and residential real estate annually, advising clients ranging from individual owners and buyers to major developers, investors and corporate tenants. For further information about the Company, please visit http://www.knightfrank.com.
daisy.ziegler(at)knightfrank(dot)com
Follow us on twitter @knightfrank