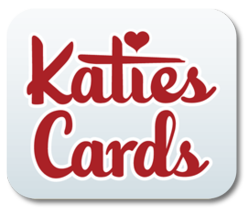 Organisations can now benefit from a professional and bespoke service for a fraction of the price of a design house. We've taken the hassle away for our customers, by providing a one-stop-shop for quick, easy ecard creation
Teddington, Middlesex, UK (PRWEB) October 03, 2012
Today, niche provider of online electronic cards Katie´s Cards announced a new range of corporate Christmas ecards, available in both static and bespoke formats, compatible with the iPhone and iPad.
The service follows on from the success of its consumer business, and allows companies to quickly and easily customise both static or bespoke cards with a personalised message, to send to clients, suppliers or even staff.
"Companies have, for some time opted to send e cards as the environmentally friendly and personalised way to reach out to their audience, but typically faced restrictions due to iPhone and iPad compatibility" said Katie Davies, CEO of Katie's Cards. "We now offer a range of cards that are compatible with smart phones and tablets, at a time when more than a fifth of new iPad owners say that they use their devices at work."
Compounding the research, an Enterasys survey this year estimated that 74% of companies allow their employees some type of 'Bring Your Own Device' (BYOD) usage. "The increase in the use of smart phones and tablets has made it critical that we meet the latest digital technology needs of our customers," continued Davies.
Businesses can simply load up a logo and website address, and choose to send a personalised static Christmas ecard, or commission the creative team at Katie's Cards to design an original, animated ecard. Animations can be viewed on iPads, iPhones and other smartphones, as the technology Katie's Cards uses easily converts Flash animations into Gif or Quicktime formats, both compatible with Apples mobile devices.
The ecards at katiescards.com/company/ can be sent to up to 1,000 recipients from just £75, with the option of either receiving a link to the customised card, which can be forwarded to recipients in an email, or the fulfilment to a mailing list by the team at Katie's Cards. The company is also offering a 5% discount for orders placed before 15 October 2012.
"Organisations can now benefit from a professional and bespoke service for a fraction of the price of a design house. We've taken the hassle away for our customers, by providing a one-stop-shop for quick, easy ecard creation," concluded Davis.
About Katie's Cards
http://www.katiescards.com was established in 2007 and provides a range of over 200 ecards to consumers, for a range of international holidays and celebrations. It recently launched a business Ecard service, offering organisations the ability to send static, animated or bespoke Ecards to their stakeholders and customers. For more information on its consumer division, visit http://www.katiescards.com; and for its business division: http://www.katiescards.com/company, or follow the company on Facebook.
Company contact details
http://www.katiescards.com
35 Wick Road
Teddington
Middx TW11 9DN
United Kingdom
+44 208 274 2069