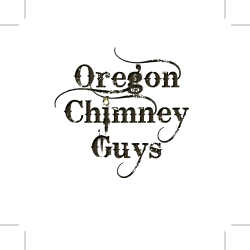 (PRWEB) October 07, 2012
Springfield, OR " Locally owned Oregon Chimney Guys have been serving hundreds of loyal customers in Lane County and surrounding cities for one year now. This high-demand business is thriving and growing thanks to the fine service and competitive pricing offered by the company. Chimney cleaning is an absolute necessity for homeowners in the northwest part of the United States. Because chimney cleaning and the other services Oregon Chimney Guys perform must be done on a yearly basis for each home, the building of sound customer relationships has been integral to the company's success.
About Oregon Chimney Guys
Oregon Chimney Guys LLC was started by Neil Box in 2011 because he wanted his family to have the safety net of an extra income in these trying economic times. The business took off immediately from the Eugene/Springfield area and soon was servicing the chimney cleaning needs of the entire Lane County area and its surrounding cities as well. Mr. Box deals with his customers as if they were family, and they almost become so, as proven by the companys strong track record of customer loyalty.
Oregon Chimney Guys also provide chimney repair as well as cleaning, and will clean dryer vents and gutters as well as remove the stubborn moss that is anathema to all homeowners in the west central Willamette valley of Oregon. Other areas of expertise are in brick or stone fireplace (non-gas) repair as well as gas, pellet and wood stove repair.
About The Startup
Neil Box started his business after being frustrated with an older wood stove used to heat the family home. The wood stove did heat the home, and saved money over other types of heat sources, but had to be cleaned every year at some expense. Box learned to do the stove and chimney cleaning chores himself with the help of some tools on loan from a friend.
He got good enough and confident enough to branch out and offer chimney cleaning services to friends and acquaintances.
The thought then occurred to him that he could turn this avocation into a vocation. Enter another friend of a friend who had been a chimney sweep in California for 19 years. This person was willing to come up to Springfield, OR to spend a week with Box teaching him the tools of the trade.
Box secured a business loan to purchase the necessary equipment, then got his license with the Oregon Construction Contractors Board in June of 2011. He has been the happy, successful owner of Oregon Chimney Guys ever since.
About the Owner
Neil Box, the owner of Oregon Chimney Guys LLC, is a married father of two young children. He obtains great satisfaction from his family and from being responsible for a job done well consistently for every customer without fail.
Box believes it is important to serve the communities he does business in and goes out of his way to staff his company with Oregonians who are currently unemployed but are able to provide the necessary skills after rigorous training. Everyone who represents the company in any capacity is also skilled in building those all-important customer relationships that have helped grow the young company in its first critical year of business. The Oregon Chimney Guys team is justifiably proud of their outstanding capacity for hard work and the quality they deliver. The entire staff is notable for its sound work ethic.
Oregon Chimney Guys, LLC is a member of the Springfield Chamber of Commerce and the Oregon Network Exchange.
To learn more about Oregon Chimney Guys LLC, please contact:
Neil Box
(541) 232-2445
oregonchimneyguys.com
neil ( at ) oregonchimneyguys.com