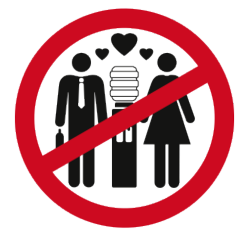 (PRWEB UK) 2 October 2012
In recent surveys conducted by CareerBuilder, they found that 38% of workers admitted they had dated a co-worker at some point in their career with 17% saying they had done it more than twice. Employees dating can cause productivity issues, unfair dismissal trials, accusations of sexual harassment and countless headaches for the human resources department.
A newly launched information website NotAtWork.co.uk, in conjunction with leading dating websites, are conducting s series of studies and surveys to understand the impact of work-based office romances on individuals as well as businesses in the UK.
It has been observed by some organisations that forming romantic relationships in the workplace can have a detrimental affect on productivity and have financial implications to the company, this has led to some US businesses introducing a morality clause to limit the effects.
NotAtWork.co.uk intend to gather extensive data to help quantify the extent to which office romances can impact upon things like productivity, career prospects, human resources and such. The results of the anonymous surveys will be published on the website at a future date.
The site is currently running two different surveys: "Are office based romances a good idea?" To be completed by employees and individuals to give their views on work based romances. And "Impact of office romances on UK businesses" for business owners and employers to fill out to give a business perspective of the effects.
Please visit http://www.notatwork.co.uk/survey/ to complete the relevant survey.
The site also offers a web application to help people find a suitable online dating website as an alternative to getting entangled in an office romance.
For more information contact
Simon(at)onlinetechgroup